September 12, 2016
Parents Often Make Dosing Errors With Liquid Medications
Parents make fewer mistakes using oral syringes compared to cups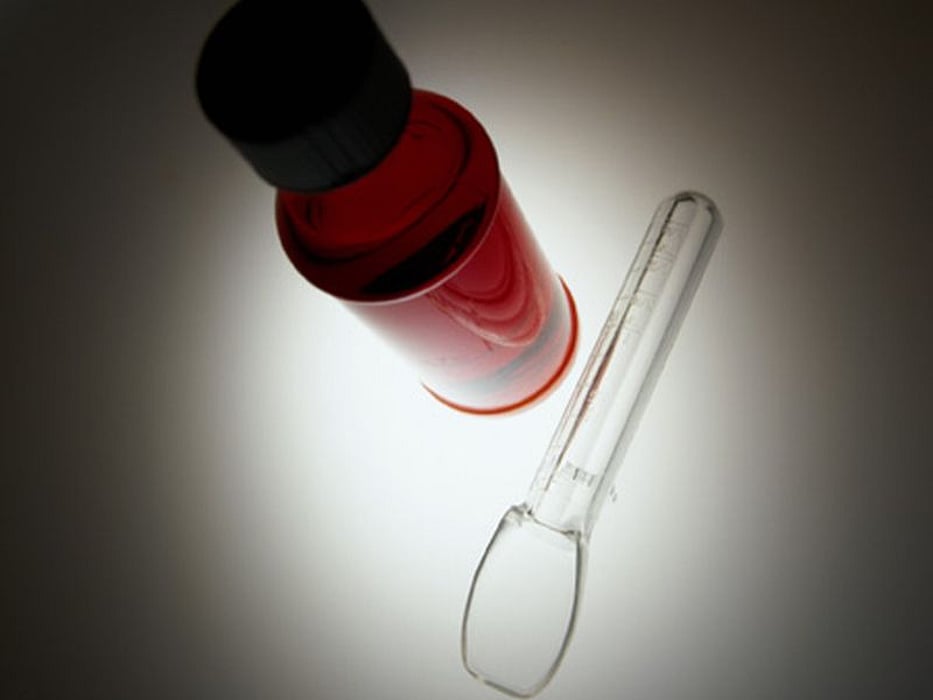 MONDAY, Sept. 12, 2016 (HealthDay News) -- During laboratory experiments, four out of five parents made at least one dosing error when using either a dosing cup or an oral syringe, according to a study published online Sept. 12 in Pediatrics.
Researchers asked 2,110 parents of children age 8 or younger to measure nine doses of liquid medication in random order. The exercises involved different measuring units (milliliters and teaspoons) and either a dosing cup or oral syringes.
The researchers found that 84.4 percent of parents made one or more dosing error. Parents administered an incorrect dose 43.0 percent of the time when using a dosing cup, compared to 16.2 percent of the time when using an oral syringe. More than two-thirds (68.0 percent) of the dosing errors made during the new study involved overdosing. Dosing cups proved much less reliable than an oral syringe in terms of dosage.
"Over 20 percent of parents made at least one dosing error that was more than two times the dose that was listed on the label," lead researcher Shonna Yin, M.D., an associate professor of pediatrics at the NYU School of Medicine in New York City, told HealthDay. "Parents had four times the odds of making an error with a cup compared with a syringe."
Physician's Briefing