May 5, 2014
USPSTF Recommends Measures to Prevent Dental Caries in Children
Aimed at primary care providers; includes application of fluoride varnish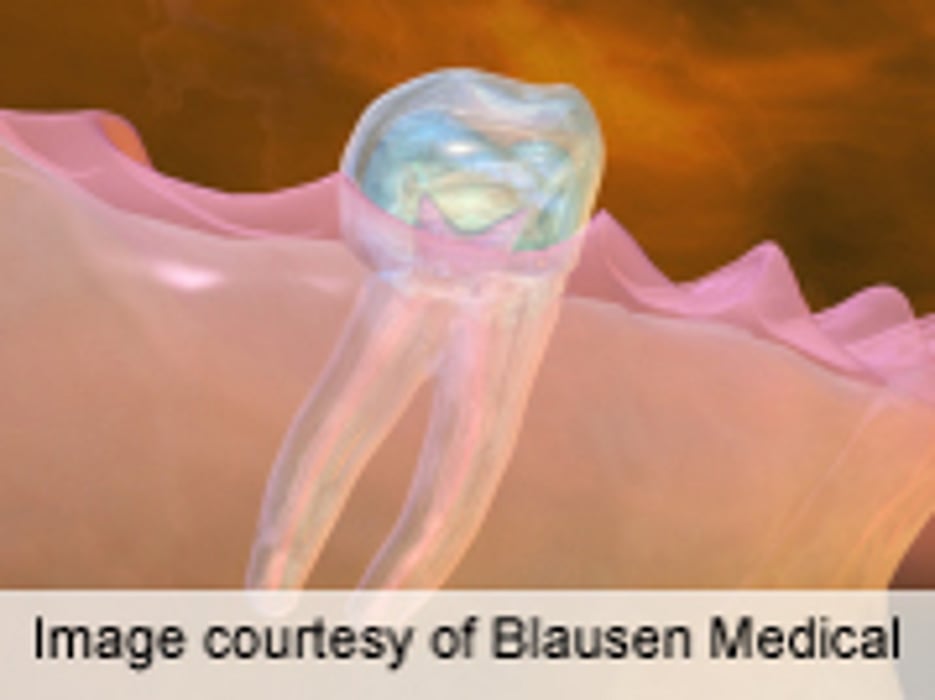 MONDAY, May 5, 2014 (HealthDay News) -- The U.S. Preventive Services Task Force (USPSTF) has issued recommendations for prevention of dental caries in children by primary care clinicians, including oral fluoride supplementation and application of fluoride varnish. These findings are presented in a final recommendation statement published online May 5 in Pediatrics.
Virginia A. Moyer, M.D., M.P.H., on behalf of the USPSTF, reviewed the evidence on prevention of dental caries in children aged 5 years and younger by primary care clinicians. Evidence relating to screening for caries, assessment of risk for future caries, and effectiveness of various interventions for preventing caries was assessed.
The researchers recommend that oral fluoride supplementation be prescribed for children aged 6 months and older whose water supply is deficient in fluoride (Grade B recommendation). In addition, starting at the age of first tooth eruption, primary care clinicians should apply fluoride varnish to primary teeth of all infants and children (Grade B recommendation). However, the current evidence is insufficient to weigh the balance of benefits and harms of routine screening examinations for dental caries performed by primary care clinicians (Grade I Statement).
"Three out of four preschool-age children ages 5 years and younger do not visit a dentist, but most see a primary care clinician," Moyer said in a statement. "Primary care clinicians can play an important complementary role in helping dentists keep children's teeth healthy."
One author disclosed financial ties to the pharmaceutical industry.
Abstract
Full Text (subscription or payment may be required)
Physician's Briefing