November 21, 2013
Phthalate Exposure Linked to Higher Odds of Preterm Birth
Nested case-control study shows significantly increased odds of preterm birth, after adjustment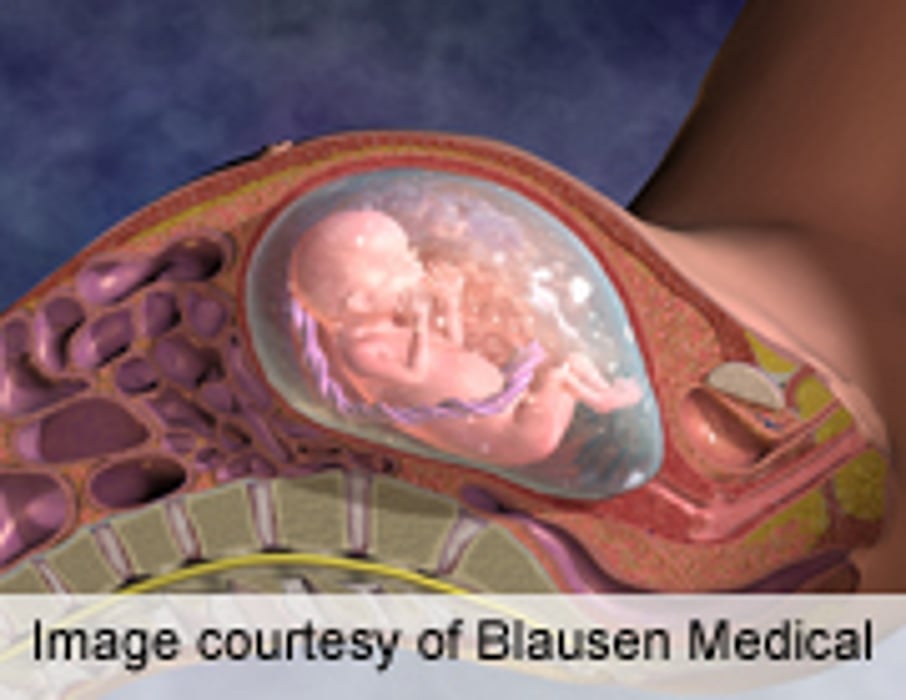 THURSDAY, Nov. 21, 2013 (HealthDay News) -- Exposure to phthalates during pregnancy is associated with significantly higher odds of preterm birth, according to a study published online Nov. 18 in JAMA Pediatrics.
Kelly K. Ferguson, M.P.H., from the University of Michigan School of Public Health in Ann Arbor, and colleagues conducted a nested case-control study involving 130 cases of preterm birth and 352 randomly assigned controls participating in a prospective observational cohort study from 2006 to 2008. Urine samples from up to three time points during pregnancy were analyzed for levels of phthalate metabolites.
The researchers found that in cases versus controls, geometric means of the di-2-ethylhexyl phthalate (DEHP) metabolites, mono-(2-ethyl)-hexyl phthalate (MEHP), and mono-(2-ethyl-5-carboxypentyl) phthalate (MECPP), as well as mono-n-butyl phthalate (MBP) were significantly higher. MEHP, MECPP, and Σ DEHP metabolites correlated with significantly increased odds of preterm birth, after adjustment. Significantly elevated odds of prematurity were seen with MEHP, mono-(2-ethyl-5-oxohexyl) phthalate, MECPP, Σ DEHP, MBP, and mono-(3-carboxypropyl) phthalate metabolite levels when spontaneous preterm births were examined alone (57 cases).
"Our results indicate a significant association between exposure to phthalates during pregnancy and preterm birth, which solidifies prior laboratory and epidemiologic evidence," the authors conclude. "These data provide strong support for taking action in the prevention or reduction of phthalate exposure during pregnancy."
Abstract
Full Text (subscription or payment may be required)
Editorial (subscription or payment may be required)
Physician's Briefing