July 30, 2014
Survival Up for Hematopoietic-Cell Transplant in SCID
Excellent outcomes for transplants from matched siblings, other donors if given before infection onset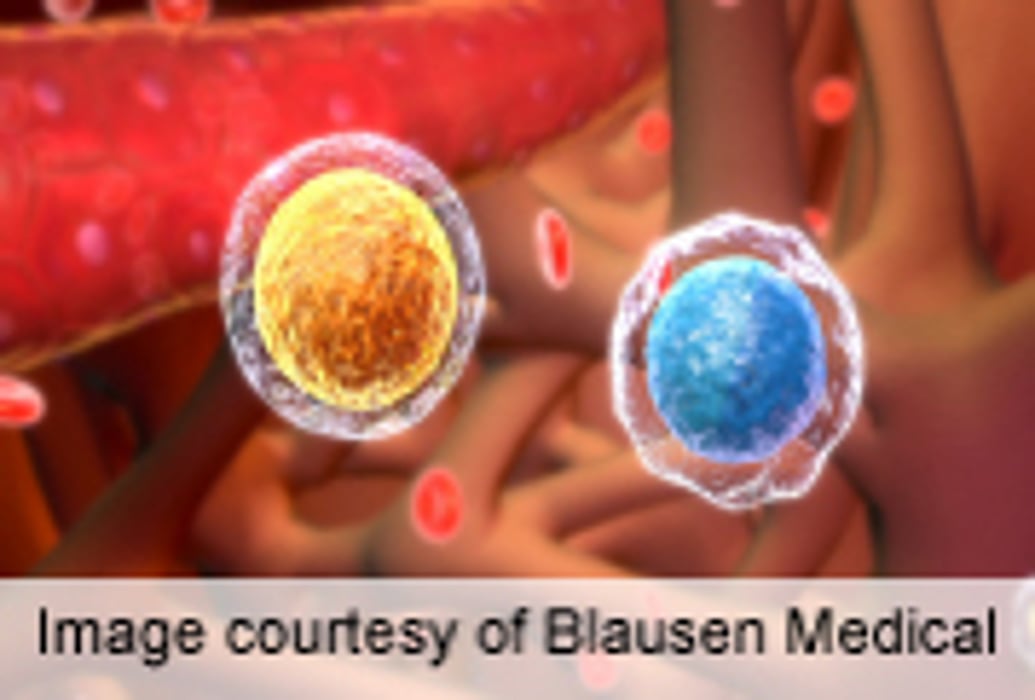 WEDNESDAY, July 30, 2014 (HealthDay News) -- For children with severe combined immunodeficiency (SCID), hematopoietic-cell transplantation from matched sibling donors, or from other donors before onset of infection, is associated with excellent survival, according to a study published in the July 31 issue of the New England Journal of Medicine.
Sung-Yun Pai, M.D., from Boston Children's Hospital, and colleagues examined factors associated with good outcome among infants with SCID. Data were collected from 240 infants who had received transplants at 25 centers from 2000 through 2009.
The researchers found that recipients of grafts from matched sibling donors were more likely to have survival at five years, freedom from immunoglobulin substitution, and CD3+ T-cell and immunoglobulin A recovery than recipients of grafts from alternative donors. Regardless of donor type, the survival rate was high among infants who received transplants at age 3.5 months or younger (94 percent) and among older infants without prior infection or with infection that had resolved (90 and 82 percent, respectively). For actively infected infants who did not have a matched sibling donor, haploidentical T-cell-depleted transplants correlated with the best survival in the absence of any pretransplantation conditioning. SCID genetic subtype affected CD3+ T-cell recovery, but did not affect survival.
"All available graft sources are expected to lead to excellent survival among asymptomatic infants," the authors write.
Physician's Briefing