October 24, 2016
AAP: Infants Should Sleep Near Parents, but on Separate Surface
Sleeping nearby -- but not in same bed -- advised for first year, says American Academy of Pediatrics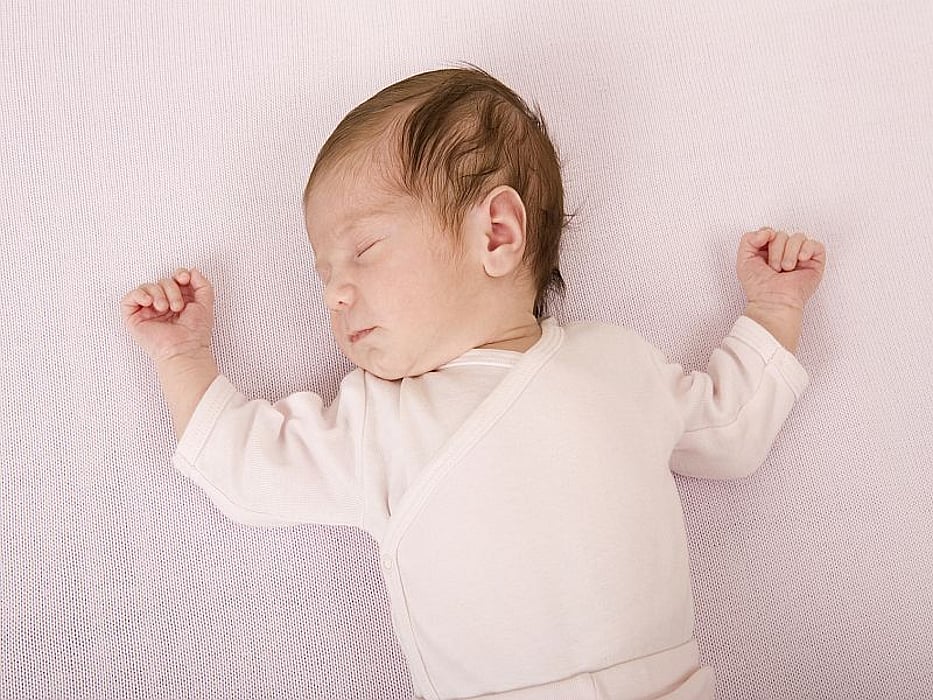 MONDAY, Oct. 24, 2016 (HealthDay News) -- Infants should sleep in the same room as their parents -- but not in the same bed -- to reduce the risk of sudden infant death syndrome (SIDS), according to new guidelines from the American Academy of Pediatrics published online Oct. 24 in Pediatrics. The results were also to be presented at the academy's annual meeting, held from Oct. 22 to 26 in San Francisco.
The recommendations call for infants to share their parents' bedroom for at least the first six months of life and, ideally, for the first year. This could reduce the risk of SIDS by as much as 50 percent, the guideline authors say. It's important, however, that infants have their own separate sleep surface, such as a crib or bassinet. They should never sleep on a soft surface like a couch or armchair, the group warns. Nor should infants sleep in the same bed as their mothers, the guidelines say. But, since infants do feed throughout the night, the doctors recommend that mothers feed the baby in bed.
"Babies should be brought to bed for feeding, but following feeding they should be returned to a separate sleep surface," report coauthor Lori Feldman-Winter, M.D., M.P.H., a professor of pediatrics at the Cooper Medical School in Camden, N.J., told HealthDay. "Breastfeeding can reduce SIDS by as much as 70 percent," added Feldman-Winter. Because moms may sometimes fall asleep during feeding, the AAP recommends keeping the parents' bed free of pillows, loose sheets, blankets, and other soft bedding that could suffocate the baby.
Besides room sharing and breastfeeding, the academy's recommendations to create a safe sleep environment also include the following: Put the baby on their back on a firm surface, such as a crib or bassinet, with a tight-fitting sheet; keep soft bedding, including crib bumpers, blankets, pillows, and soft toys, out of the crib (the crib should be bare); avoid exposing the baby to smoke, alcohol, and illicit drugs; never use home devices such as wedges or positioners to reduce the risk of SIDS; and, although SIDS risk is greatest from 1 to 4 months of age, evidence shows that soft bedding is still a hazard for older infants.
Physician's Briefing