June 12, 2020
Risk Up for Families After One Sudden Unexpected Infant Death
Infants born after SUDI have rate of 3.93 per 1,000 live births; most have unexplained cause of death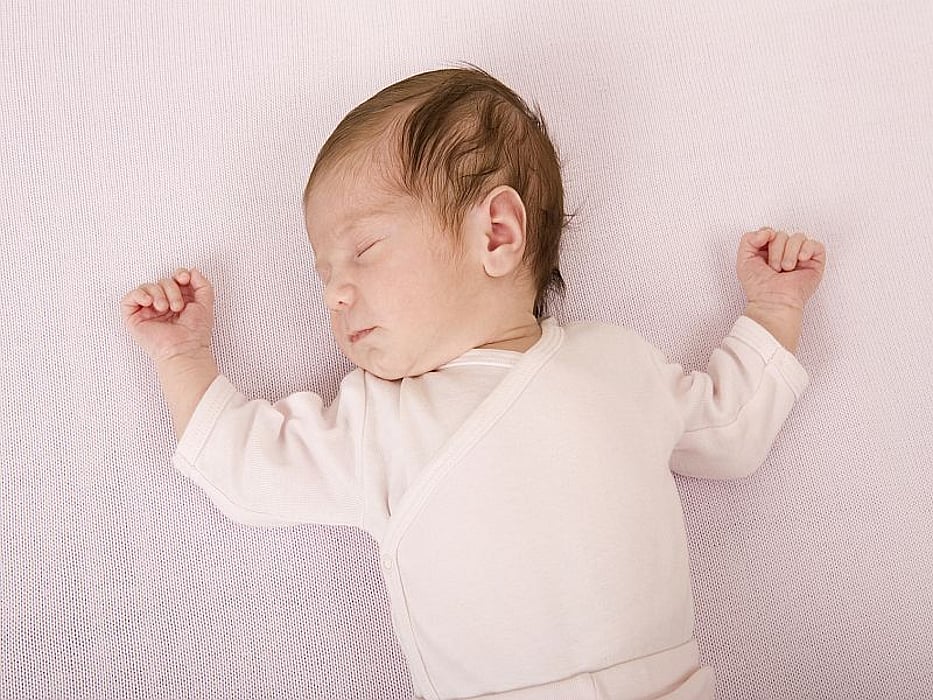 FRIDAY, June 12, 2020 (HealthDay News) -- For infants born after one sudden unexpected death in infancy (SUDI), the SUDI rate for infants is 3.93 per 1,000 live births, with an unexplained cause of death in most cases, according to a study published online June 10 in the Archives of Disease in Childhood.
Joanna J. Garstang, M.D., Ch.B., Ph.D., from the Birmingham Community Healthcare NHS Trust in the United Kingdom, and colleagues conducted an observational study to examine the rate of SUDI for infants born after a previous SUDI in the same family using data from the U.K. Care of Next Infant (CONI) program.
The researchers identified 6,608 live-born infants registered in CONI with 29 deaths in 26 families. Twenty-three families had two deaths and three had three deaths. For infants born after one SUDI, the SUDI rate was 3.93 per 1,000 live births. For 19 first deaths and 15 CONI deaths, the cause of death was unexplained. For two first deaths and six CONI deaths, accidental asphyxia was the cause, while medical causes accounted for three first and four CONI deaths, and homicide caused two first and four CONI deaths. Child protection concerns were seen in 10 families.
"The risk of repeat SUDI in a family is 10 times that of the general population, reflecting both inherent genetic risks as well as environmental factors such as maternal smoking and unsafe sleeping," the authors write.
Abstract/Full Text (subscription or payment may be required)
Physician's Briefing