September 8, 2014
Renal and Thyroid Cancers on the Rise in U.S. Children
Study also finds increase in overall cancer rate among African-American children and adolescents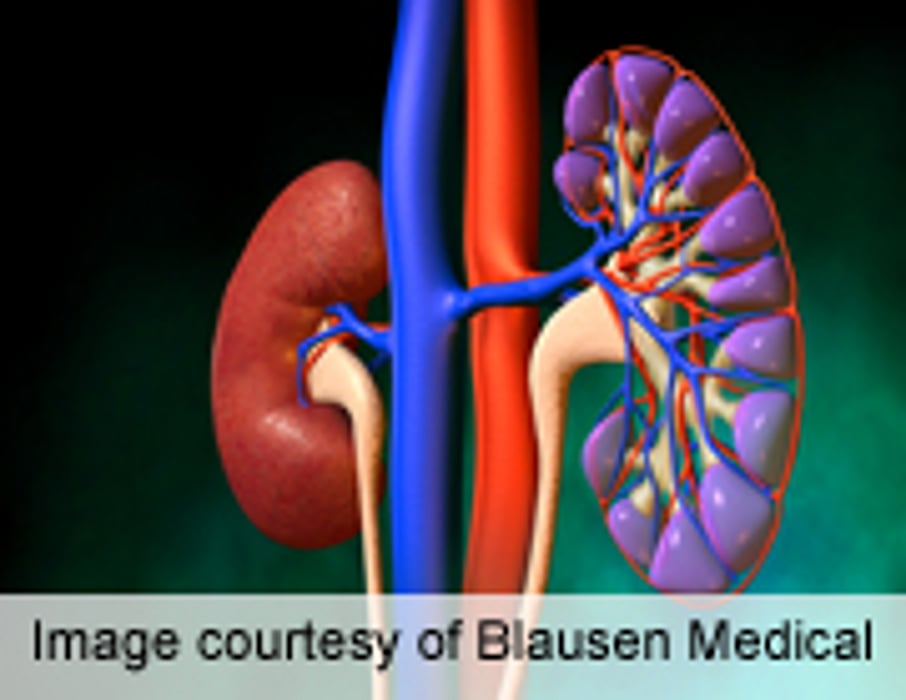 MONDAY, Sept. 8, 2014 (HealthDay News) -- The incidence of renal cancer and thyroid cancer is increasing among children and adolescents in the United States, according to research published online Sept. 8 in Pediatrics.
David A. Siegel, M.D., M.P.H., of Emory University in Atlanta, and colleagues identified cancers diagnosed among youth, aged 0 to 19 years, from 2001 to 2009 using data from the National Program of Cancer Registries and Surveillance, Epidemiology, and End Results statewide registries.
The researchers found 120,137 cases of childhood and adolescent cancer during 2001 to 2009 with an age-adjusted incidence rate of 171.01 per million. The overall rate of all cancers combined remained stable during the study period (annual percent change [APC], 0.3 percent; 95 percent confidence interval [CI], −0.1 to 0.7 percent). Among African-American children and adolescents, the overall rate of cancer increased (APC, 1.3 percent; 95 percent CI, 0.2 to 2.5 percent). Incidence rates increased for renal carcinoma (APC, 5.4 percent; 95 percent CI, 2.8 to 8.1 percent) and thyroid cancer (APC, 4.9 percent; 95 percent CI, 3.2 to 6.6 percent).
"This study reports the novel finding that renal carcinoma rates are increasing among children and adolescents," the authors write. "This study confirms that thyroid cancer rates are increasing and further describes rising cancer rates among African Americans."
Physician's Briefing