June 1, 2017
Medication Adherence Up With Refill Synchronization Model
Improvement in medication-taking behavior; cost savings over one year for HTN, DM, hyperlipidemia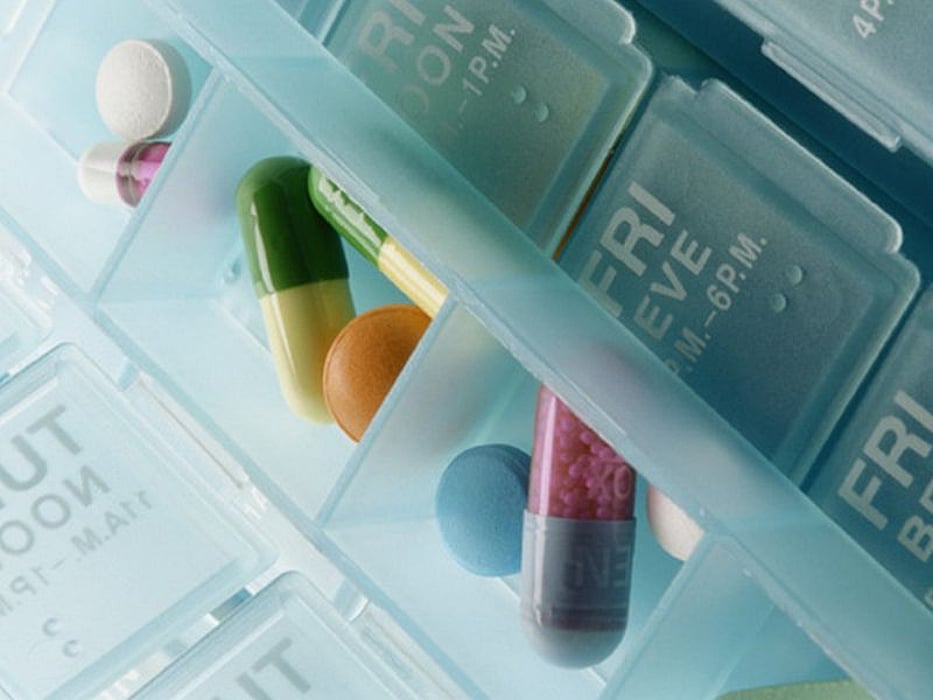 THURSDAY, June 1, 2017 (HealthDay News) -- An appointment-based model (ABM) which synchronizes medication refills to improve medication adherence is associated with improvement in medication-taking behavior, according to a review published online May 8 in the Journal of Clinical Pharmacy and Therapeutics.
Elaine Nguyen, Pharm.D., M.P.H., and Diana M. Sobieraj, Pharm.D., from the University of Connecticut School of Pharmacy in Storrs, reviewed the evidence on the impact of ABM on outcomes, including medication-taking behavior, health resource utilization, clinical outcomes, and patient and provider preferences. Data were included from five studies, which were mostly observational and had low risk of bias.
The researchers found that patients enrolled in an ABM versus control had consistent improvement in objective measures of medication-taking behavior, indicating that ABM was associated with improved adherence and reduced likelihood of non-persistence. For hypertension, diabetes, and hyperlipidemia, a single decision analysis indicated cost savings over one year in association with the ABM synchronization program modeled. The data regarding health resource utilization, clinical outcomes, and patient or provider satisfaction were limited and inconclusive.
"The ABM provides a unique, patient-centered service to improve medication adherence amongst patients taking chronic medications while demonstrating a positive financial return on investment," the authors write. "Future research is needed to determine the impact of the ABM on final health outcomes."
Physician's Briefing