January 31, 2022
Polygenic Risk Score May Predict Radiographic Progression in RA
Risk for severe progression higher for patients in top quintile for PRS; association stronger in patients who were younger at disease onset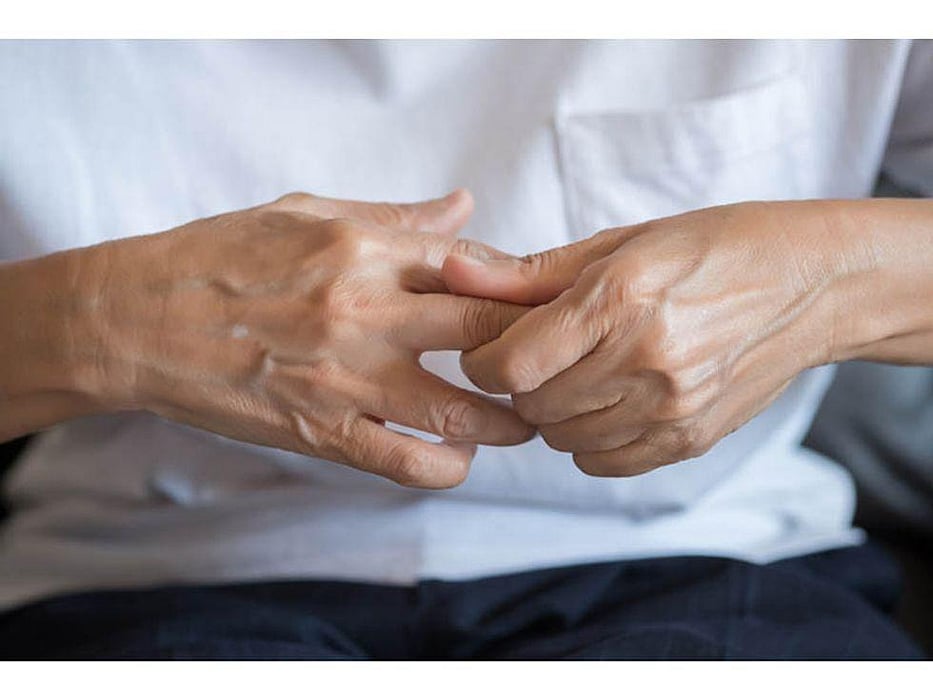 Adobe Stock
MONDAY, Jan. 31, 2022 (HealthDay News) -- For patients with rheumatoid arthritis (RA), a polygenic risk score (PRS) is associated with radiographic progression, according to a study published online Jan. 20 in Arthritis & Rheumatology.
Suguru Honda, M.D., from the Tokyo Women's Medical University School of Medicine, and colleagues examined whether PRS derived from a genome-wide association study (GWAS) for RA susceptibility can predict radiographic progression. The best model was selected in a training set of 500 patients and was validated in a testing set of 740 patients.
The researchers found that in both the training and testing sets, the PRS constructed of 43,784 single nucleotide polymorphisms differed between severe and nonsevere progression. The risk for severe progression was higher for patients with the top quintile PRS versus those with the bottom quintile (odds ratio, 1.90); the association was stronger when restricted to patients who were younger at disease onset (odds ratio, 5.06). Compared with other groups, the group with the top quintile PRS and the group that was positive for anticitrullinated protein antibodies (ACPAs) had significantly higher proportions of patients with severe progression. In a multivariable analysis, independent risk factors included PRS, sex (female), ACPAs, and body mass index.
"The PRS constructed with GWAS meta-analysis for RA susceptibility is associated with radiographic progression in patients with RA," the authors write. "Genetic profiling in polygenic rheumatic diseases has potential applications in precision medicine, which should be validated and improved in future studies."
Several authors disclosed financial ties to the pharmaceutical industry.
Abstract/Full Text (subscription or payment may be required)
Physician's Briefing