February 10, 2016
Las mujeres embarazadas se benefician del Tamiflu a la primera señal de la gripe, según un estudio
El riesgo de complicaciones graves y muerte por la enfermedad se intensifica durante el embarazo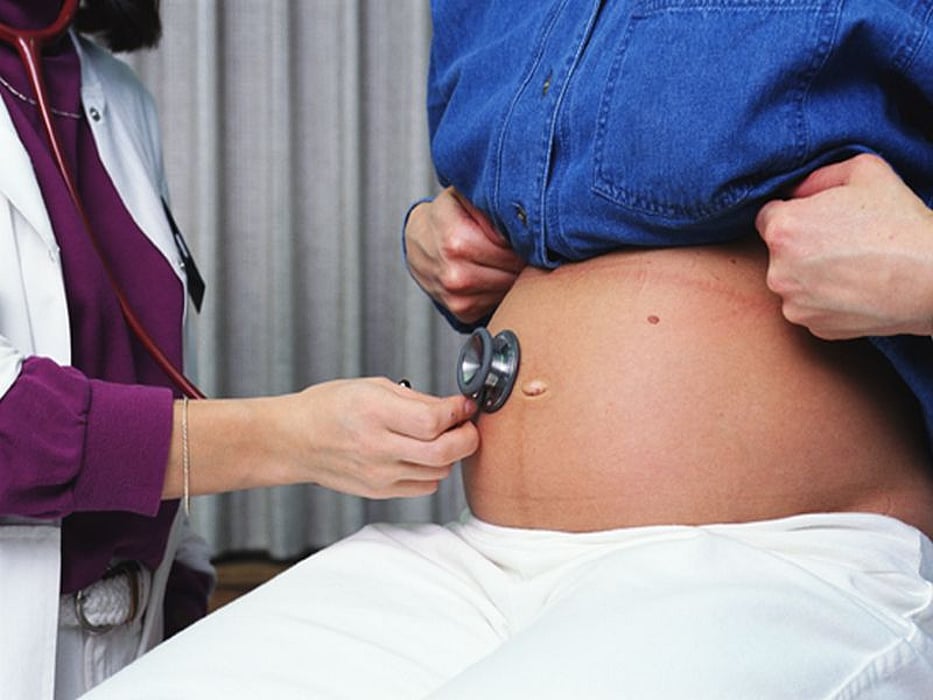 MARTES, 9 de febrero de 2016 (HealthDay News) -- El tratamiento temprano con el antiviral Tamiflu (oseltamivir) podría acortar las estadías en el hospital de las mujeres embarazadas con gripe, sobre todo las que están gravemente enfermas, sugiere una investigación reciente.
Las mujeres embarazadas están en un mayor riesgo de sufrir una enfermedad grave, complicaciones y de muerte por la influenza, advirtieron los autores del estudio.
El nuevo estudio observó a 865 mujeres embarazadas en 14 estados que fueron hospitalizadas por la gripe entre 2010 y 2014, de las cuales 63 estuvieron gravemente enfermas.
Entre las mujeres gravemente enfermas, la estadía hospitalaria media fue de 2.2 días entre las que comenzaron el tratamiento con Tamiflu en un plazo de dos días tras desarrollar síntomas de influenza, frente a 7.8 días entre las que comenzaron el tratamiento más tarde, según el estudio.
Los hallazgos aparecen en la edición en línea del 3 de febrero de la revista The Journal of Infectious Diseases.
Entre las que tenían una gripe menos grave, las que comenzaron el tratamiento con Tamiflu pronto también pasaron menos tiempo en el hospital que las que comenzaron después, pero la diferencia no fue tan grande, apuntaron los investigadores en un comunicado de prensa.
"Tratar a las mujeres embarazadas que tienen influenza con antivirales puede ofrecer beneficios sustanciales en términos de reducir la duración de la estadía en el hospital", dijo en el comunicado de prensa la autora principal del estudio, la Dra. Sandra Chaves, de los Centros para el Control y la Prevención de Enfermedades (CDC) de EE. UU.
"Mientras más pronto se trata, mayores son las probabilidades de modificar la trayectoria de la enfermedad", añadió.
Las mujeres embarazadas que se sospecha que tienen gripe deben ser tratadas con antivirales lo antes posible, sin esperar los resultados de las pruebas para confirmar la enfermedad, recomiendan los CDC.
El estudio también encontró que las mujeres embarazadas hospitalizadas por una gripe grave son menos propensas que las que tienen una enfermedad más leve a haberse vacunado contra la influenza: un 14 frente a un 26 por ciento.
Todas las mujeres embarazadas deben vacunarse contra la gripe, y pueden hacerlo en cualquier momento del embarazo, apuntan los CDC. Investigaciones anteriores han sugerido que una vacuna contra la gripe durante el embarazo no solo protege a la madre, sino también a su hijo recién nacido en los seis primeros meses de vida.
El estudio fue respaldado por los CDC, y los autores no reportaron ningún conflicto de interés.
Más información
Los Centros para el Control y la Prevención de Enfermedades de EU. UU. ofrecen más información sobre las mujeres embarazadas y la gripe.
Artículo por HealthDay, traducido por HolaDoctor.com
© Derechos de autor 2016, HealthDay

FUENTE: The Journal of Infectious Diseases, news release, Feb. 4, 2016
Consumer News in Spanish