October 28, 2020
Preoperative Blood Transfusion Not Beneficial for Surgery in Neonates
PBT independently associated with increased morbidity and mortality in neonates undergoing surgery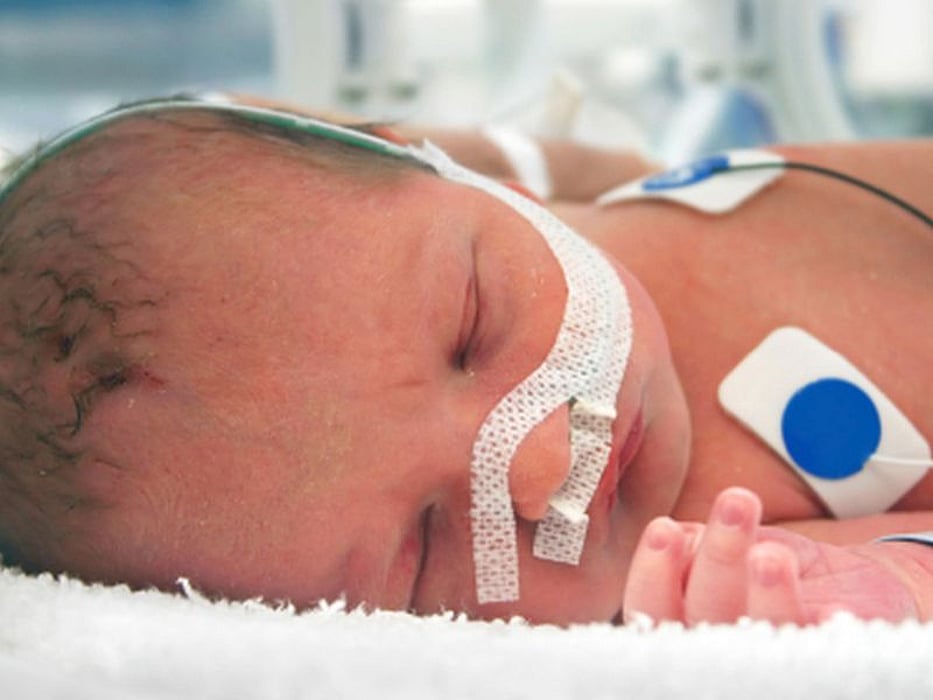 WEDNESDAY, Oct. 28, 2020 (HealthDay News) -- For neonates undergoing surgery, preoperative blood transfusions (PBTs) are associated with increased 30-day morbidity and mortality, according to a study published online Oct. 21 in Pediatrics.
Katerina Dukleska, M.D., from the Sidney Kimmel Medical College at Thomas Jefferson University in Philadelphia, and colleagues identified all neonates who underwent surgery using the American College of Surgeons National Surgical Quality Improvement Program-Pediatric Participant Use Data Files from 2012 to 2015. Mortality and composite morbidity (defined as any postoperative complication) were compared for neonates who did and those who did not receive a PBT within 48 hours of surgery.
The researchers found that 9.9 percent of the 12,184 neonates identified received a PBT. Compared with those who did not receive a transfusion, neonates who received a PBT had higher rates of preoperative comorbidities and worse postoperative outcomes (composite morbidity: 46.2 versus 16.2 percent). PBTs were independently associated with 30-day morbidity and mortality in a multivariate regression analysis (odds ratios, 1.90 and 1.98, respectively). The associations persisted in a propensity score-matched analysis (odds ratios, 1.53 and 1.58, respectively).
"In some cases, blood transfusions may be doing more harm than good when used before surgery in our most critically ill infants," a coauthor said in a statement. "Giving a transfusion in anticipation of blood loss may seem prudent, but our findings suggest that a 'wait and see' approach to giving infants blood during surgery may reduce surgical complications and the risk of death."
Abstract/Full Text (subscription or payment may be required)
Physician's Briefing