February 18, 2014
Citalopram Cuts Agitation Associated With Alzheimer's
Cognitive and cardiac adverse effects may limit citalopram dosage maximums per day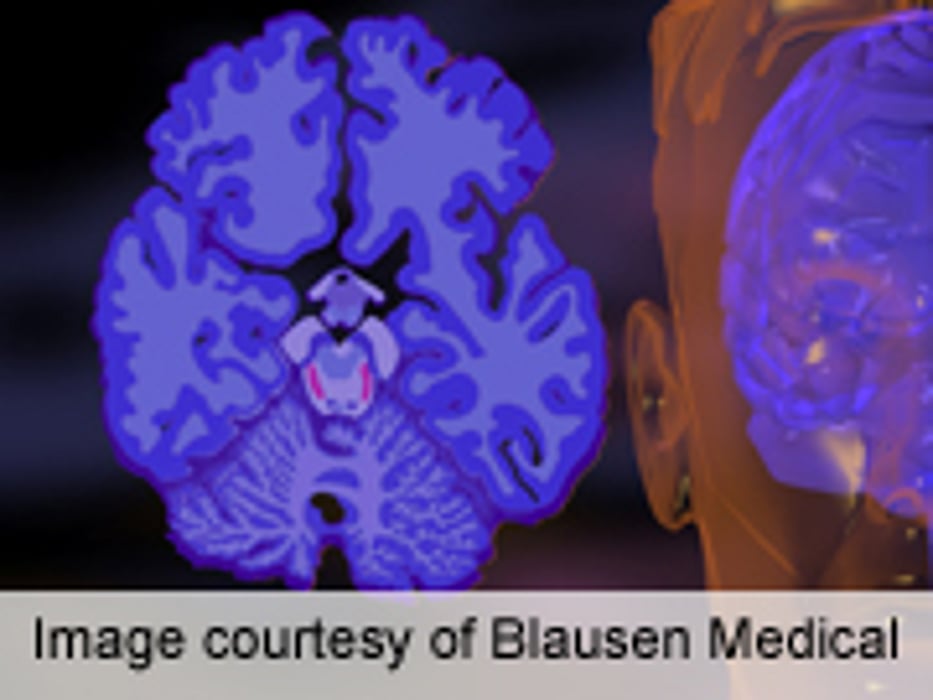 TUESDAY, Feb. 18, 2014 (HealthDay News) -- Citalopram combined with a psychosocial intervention may reduce agitation in patients with probable Alzheimer's disease, according to a study published in the Feb. 19 issue of the Journal of the American Medical Association.
Anton P. Porsteinsson, M.D., from the University of Rochester in New York, and colleagues randomized 186 patients with probable Alzheimer's disease and clinically significant agitation to receive psychosocial intervention plus either citalopram (94 patients; beginning dose 10 mg per day with planned titration to 30 mg per day over three weeks based on response) or placebo (92 patients) for nine weeks. Participants were seen at one of eight academic centers from August 2009 to January 2013.
The researchers found that, compared with those who received placebo, participants who received citalopram showed significant improvement on both the 18-point Neurobehavioral Rating Scale agitation subscale (P = 0.04) and the modified Alzheimer Disease Cooperative Study-Clinical Global Impression of Change (mADCS-CGIC). Forty percent of citalopram participants had moderate or marked improvement from baseline on mADCS-CGIC, compared with 26 percent of placebo recipients, with an estimated treatment effect of 2.13 (P = 0.01). There was worsening of cognition (P = 0.03) and QT interval prolongation (P = 0.01) in the citalopram group.
"The addition of citalopram compared with placebo significantly reduced agitation and caregiver distress; however, cognitive and cardiac adverse effects of citalopram may limit its practical application at the dosage of 30 mg per day," the authors write.
Several authors disclosed financial ties to the pharmaceutical industry.
Abstract
Full Text
Editorial (subscription or payment may be required)
Physician's Briefing