February 28, 2013
SNPs Confer Risk for Multiple Psychiatric Disorders
Role of calcium channel signaling genes seen in pathway analysis of five psychiatric disorders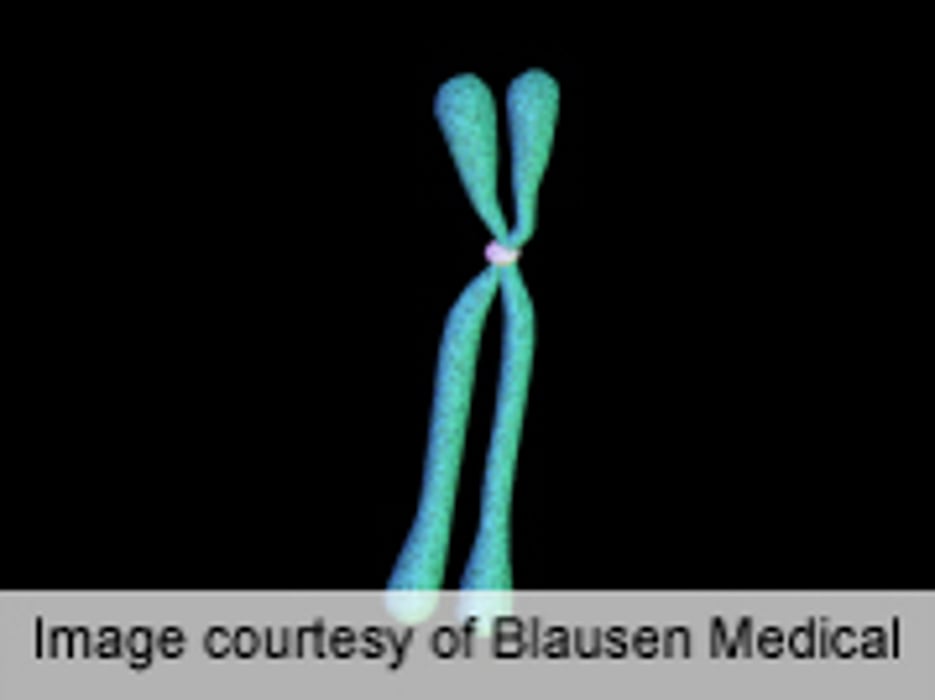 THURSDAY, Feb. 28 (HealthDay News) -- Specific single nucleotide polymorphisms (SNPs) seem to confer risk of a diverse set of psychiatric disorders, according to a study published online Feb. 28 in The Lancet.
Jordan W. Smoller, M.D., from Massachusetts General Hospital in Boston, and colleagues from the Cross-Disorder Group of the Psychiatric Genomics Consortium examined genome-wide SNP data for autism spectrum disorder, attention-deficit/hyperactivity disorder, bipolar disorder, major depressive disorder, and schizophrenia in 33,332 cases and 27,888 controls of European ancestry. The allelic effects of each disorder were characterized.
In the primary analysis the researchers found that SNPs at four loci (regions on chromosomes 3p21 and 10q24 and within two L-type voltage-gated calcium channel subunits) exceeded the cut-off for genome-wide significance. The effects of these loci were supported for several disorders. Variable diagnostic specificity was seen for loci previously associated with bipolar disorder or schizophrenia. Based on polygenic risk score analysis there were cross-disorder associations, particularly between disorders with adult onset. For all five disorders, pathway analysis supported a role for genes in calcium channel signaling. Enrichment of brain-tissue expression quantitative trait loci was seen in SNPs with evidence of cross-disorder association.
"Our findings show that specific SNPs are associated with a range of psychiatric disorders of childhood onset or adult onset," the authors write. "These results provide evidence relevant to the goal of moving beyond descriptive syndromes in psychiatry, and towards a nosology informed by disease cause."
Abstract
Full Text (subscription or payment may be required)
Editorial (subscription or payment may be required)
Physician's Briefing