October 17, 2018
Dose Range of IV Ketamine for Adjunct Tx of Depression Tested
Single IV doses of 0.5 or 1.0 mg/kg better than active placebo at cutting depression symptoms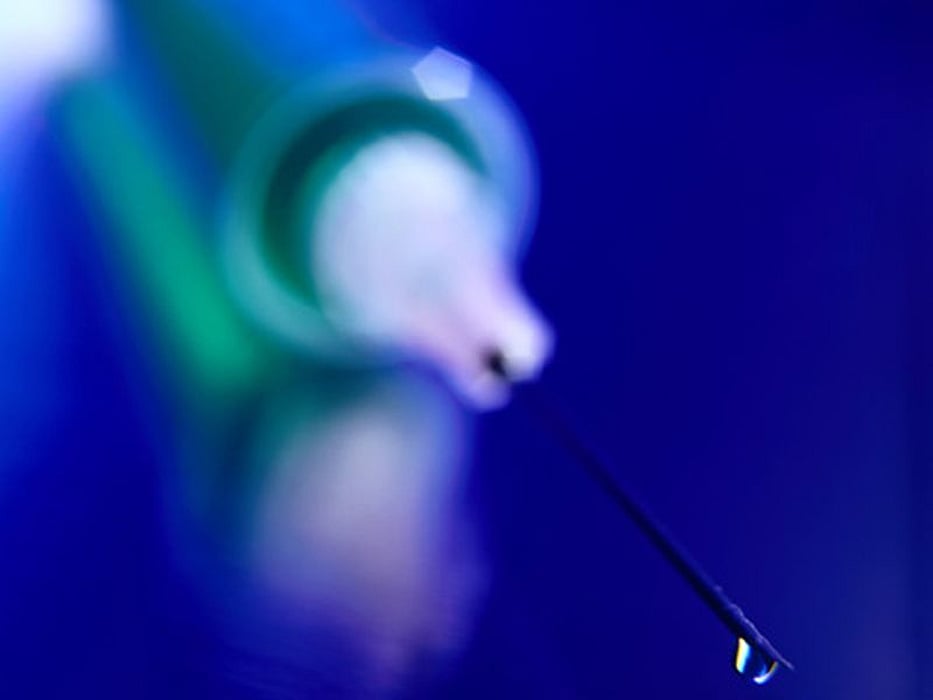 WEDNESDAY, Oct. 17, 2018 (HealthDay News) -- Two subanesthetic dosages of ketamine appear to provide significant symptom relief to patients with treatment-resistant depression (TRD), according to a study published online Oct. 3 in Molecular Psychiatry.
Maurizio Fava, M.D., from Massachusetts General Hospital in Boston, and colleagues compared a range of intravenous (IV) ketamine doses to active placebo for the treatment of TRD in 99 adult outpatients (aged 18 to 70 years) for a three-day period following a single infusion over 40 minutes. Participants were randomly assigned (1:1:1:1:1) to a single IV dose of ketamine 0.1 mg/kg (18 patients), a single dose of ketamine 0.2 mg/kg (20 patients), a single dose of ketamine 0.5 mg/kg (22 patients), a single dose of ketamine 1.0 mg/kg (20 patients), or a single dose of midazolam 0.045 mg/kg (active placebo; 19 patients).
The researchers found when they controlled for multiple comparisons, both the standard dose (0.5 mg/kg) and the high dose (1 mg/kg) of IV ketamine were superior to active placebo. The low dose (0.1 mg/kg) was significant only prior to adjustment (P = 0.02; P-adjusted = 0.14). Differences at day one accounted for most of the interaction effect, with no significant adjusted pairwise differences at day three. Compared with the active placebo, the infusions of ketamine were relatively well tolerated, except for greater dissociative symptoms and transient blood pressure elevations with the higher doses.
"Along with supporting the efficacy of intravenous ketamine for patients with treatment-resistant depression, our study also suggests that even lower doses may be effective in some patients," the authors write. "Further investigation should examine the efficacy of repeat doses of ketamine, as well as whether higher doses may require less frequent administration."
Several authors disclosed financial ties to the pharmaceutical industry.
Abstract/Full Text (subscription or payment may be required)
Physician's Briefing