October 28, 2019
Psychotherapy for Depression May Be Cost-Effective Over Time
No clear superiority seen on cost basis for second-generation antidepressants versus cognitive therapy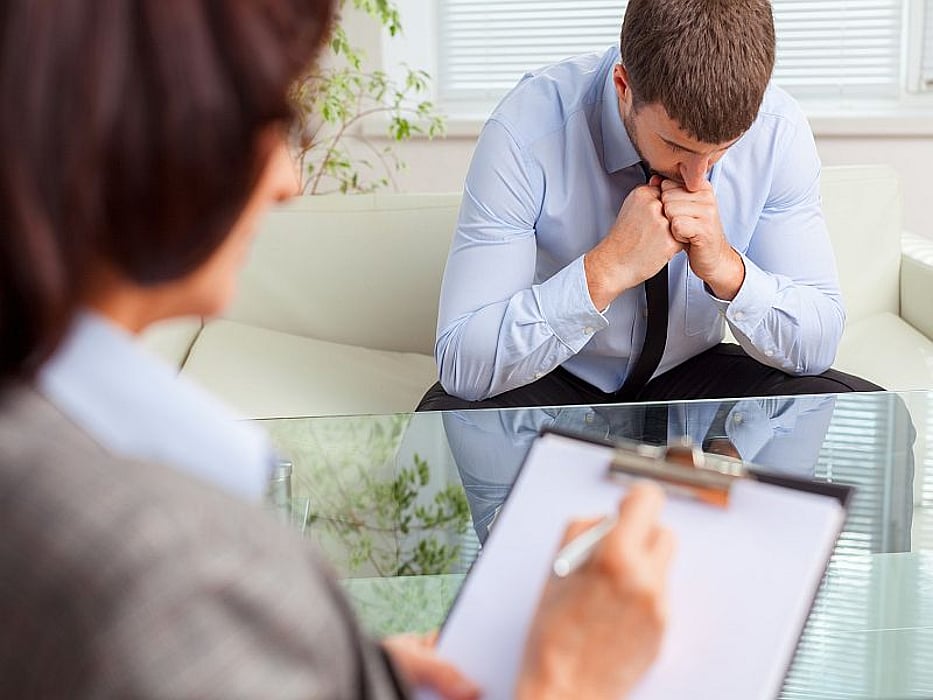 MONDAY, Oct. 28, 2019 (HealthDay News) -- For patients with major depressive disorder, neither second-generation antidepressants (SGAs) nor cognitive behavioral therapy (CBT) offers consistently superior cost-effectiveness, according to a study published online Oct. 29 in the Annals of Internal Medicine.
Eric L. Ross, M.D., from the University of Michigan Medical School in Ann Arbor, and colleagues quantified the cost-effectiveness of CBT versus SGA for initial treatment of depression in a decision analytic model involving adults with newly diagnosed major depressive disorder.
The researchers found that in the base-case analysis, model projections indicated that CBT produced higher quality-adjusted life-years (QALYs; three days more at one year and 20 days more at five years); health care sector and societal costs were higher at one year ($900 and $1,500, respectively) and lower at five years (−$1,800 and −$2,500, respectively). In probabilistic sensitivity analyses, the likelihood of having an incremental cost-effectiveness ratio of $100,000 or less per QALY was 64 to 77 percent at one year for SGA and 73 to 77 percent for CBT at five years. The factor contributing most to the overall uncertainty of the optimal treatment was uncertainty in the relative risk for relapse of depression.
"In the absence of clear superiority of either treatment, shared decision making incorporating patient preferences is critical," the authors write. "Given many patients' preference for psychotherapy over pharmacotherapy, efforts to improve patients' access to CBT are warranted."
Abstract/Full Text (subscription or payment may be required)
Editorial (subscription or payment may be required)
Physician's Briefing