February 16, 2018
Therapeutic Horseback Riding Can Help Alleviate PTSD in Veterans
Study found statistically and clinically significant reduction in PTSD scores after six weeks of THR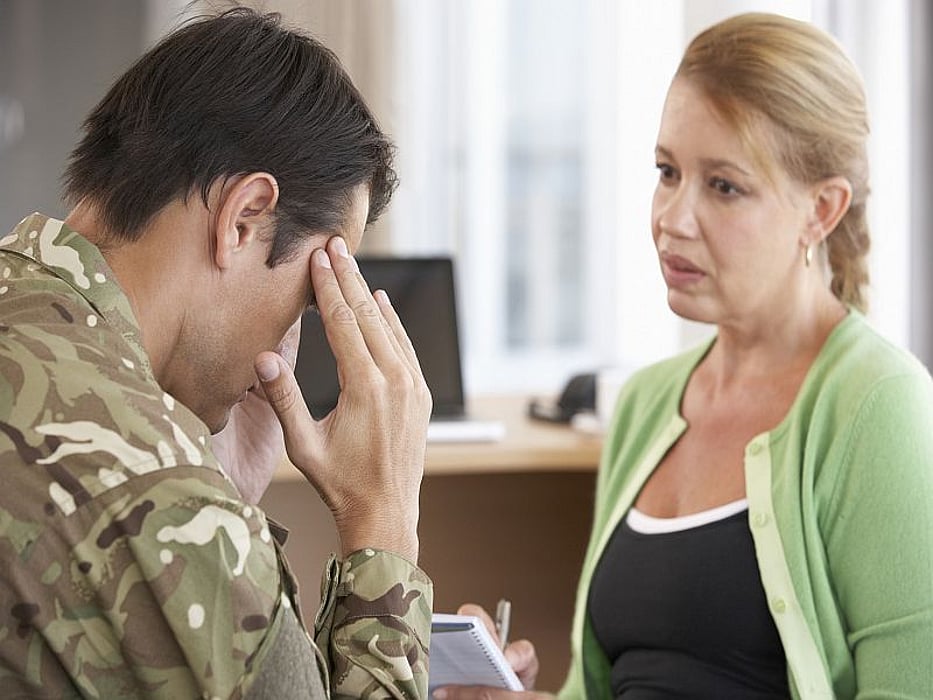 FRIDAY, Feb. 16, 2018 (HealthDay News) -- For military veterans, therapeutic horseback riding (THR) may be a clinically effective intervention for relieving symptoms of post-traumatic stress disorder (PTSD), according to a study published online Jan. 19 in Military Medical Research.
Rebecca A. Johnson, Ph.D., R.N., from the University of Missouri in Columbia, and colleagues used a randomized wait-list controlled design with repeated measures of U.S. military veterans to test the efficacy of a six-week THR program. Twenty-nine participants were enrolled and randomly allocated to the THR group (15 participants) or a wait-list control group (14 participants). The wait-list group began riding after a six-week waiting period in the control group.
The researchers identified a statistically significant reduction in PTSD scores after three weeks of THR (P ≤ 0.01); after six weeks of THR there was a statistically and clinically significant decrease (P ≤ 0.01). At three and six weeks, the likelihood of participants having lower PTSD scores was 66.7 and 87.5 percent, respectively. Findings for coping self-efficacy, emotion regulation, and social or emotional loneliness did not reach statistical significance. Trends in the predicted direction were seen for coping self-efficacy and emotion regulation. For emotional loneliness, results were opposite the predicted direction.
"The findings suggest that THR may be a clinically effective intervention for alleviating PTSD symptoms in military veterans," the authors write.
Physician's Briefing