August 28, 2014
CSF Biomarkers ID Alzheimer's Independent of APOE Genotype
Aβ42 independently predicts Alzheimer's; APOE ε4 carrier status does not influence CSF levels of Aβ42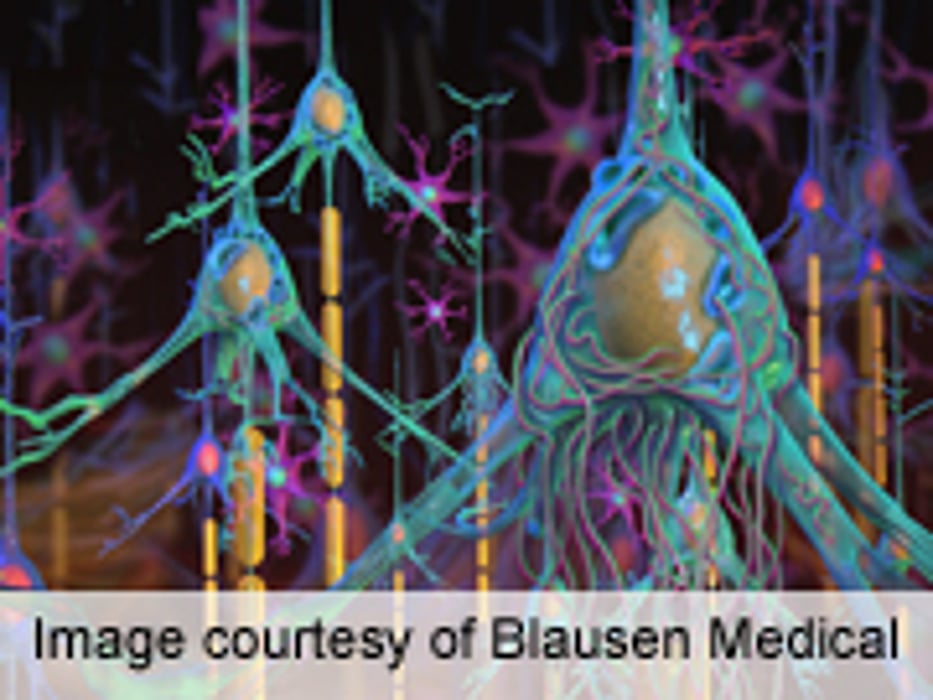 THURSDAY, Aug. 28, 2014 (HealthDay News) -- Cerebrospinal fluid (CSF) biomarkers for Alzheimer's disease (AD), particularly β-amyloid 42 (Aβ42), are strongly associated with AD diagnosis, independent of APOE genotype, according to a study published online Aug. 27 in JAMA Psychiatry.
Ronald Lautner, M.D., M.P.H., from Sahlgrenska University Hospital in Mölndal, Sweden, and colleagues examined whether the APOE genotype affects the diagnostic accuracy of CSF biomarkers for AD. Data were collected from four centers in Sweden, Finland, and Germany. Cohort A included 1,345 individuals (aged 23 to 99 years) with baseline CSF samples, including 309 with AD, 287 with prodromal AD, 399 with stable mild cognitive impairment, 99 with non-AD dementias, and 251 controls. Cohort B included 105 nondemented younger individuals. Cohort C included 118 older patients with mild cognitive symptoms.
The researchers found that in cohort A, irrespective of diagnostic group, the CSF levels of Aβ42, but not total and phosphorylated tau, were lower in APOE ε4 carriers versus noncarriers. However, even when stratifying for APOE genotype, CSF levels of Aβ42 differed for participants with AD and controls and those with stable mild cognitive impairment. AD diagnosis was independently predicted by CSF levels of Aβ42 and APOE ε4 status. APOE ε4 carrier status did not impact CSF levels of Aβ42 in cohort B or cohort C, when stratifying for cortical uptake of [18F]flutemetamol.
"Cerebrospinal fluid levels of Aβ42 are strongly associated with the diagnosis of AD and cortical Aβ accumulation independent of APOE genotype," the authors write.
Several authors disclosed financial ties to the pharmaceutical industry. The authors conducted the research for the Alzheimer's Disease Neuroimaging Initiative, which is partially funded by contributions from pharmaceutical companies.
Abstract
Full Text (subscription or payment may be required)
Physician's Briefing