April 5, 2018
Cannabis Use Tied to Increased Likelihood of Cigarette Smoking
Long-term data show increased initiation of, persistence of, and relapse to cigarette smoking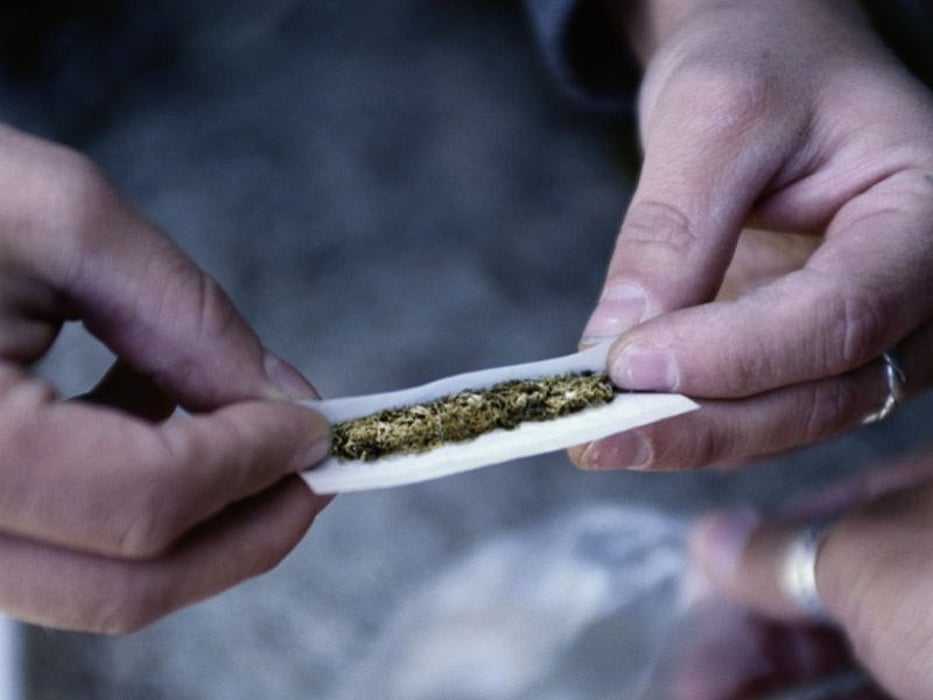 THURSDAY, April 5, 2018 (HealthDay News) -- Cannabis use is associated with increased initiation of, persistence of, and relapse to cigarette smoking, according to a study published recently in the Journal of Clinical Psychiatry.
Andrea H. Weinberger, Ph.D., from Yeshiva University in Bronx, N.Y., and colleagues assessed responses from participants in both Waves 1 (2001 to 2002) and 2 (2004 to 2005) of the National Epidemiologic Survey on Alcohol and Related Conditions regarding cannabis use and smoking status (34,639 individuals).
The researchers found that Wave 1 cannabis use was associated with increased odds of Wave 2 daily and nondaily smoking for Wave 1 nonsmokers (daily odds ratio [OR], 2.90; nondaily OR, 4.45); Wave 1 cannabis use was also linked to increased odds of Wave 2 relapse to daily and nondaily smoking for Wave 1 former smokers (daily OR, 4.18; nondaily OR, 5.24). Relatedly, there was an association between Wave 1 cannabis use and decreased odds of Wave 2 smoking cessation for Wave 1 daily cigarette smokers (OR, 0.57). After adjusting for demographics and psychiatric disorders, the associations remained significant for daily smoking initiation (OR, 1.43), daily smoking relapse (OR, 1.47), and smoking cessation (OR, 0.77).
"Additional attention to cannabis use in tobacco control efforts and in clinical settings aimed at reducing cigarette smoking and smoking-related negative consequences may be warranted," the authors write.
Abstract/Full Text (subscription or payment may be required)
Physician's Briefing