April 23, 2019
Speech-Based Algorithm Helps ID Posttraumatic Stress Disorder
Algorithm with 18 speech features differentiates PTSD from controls with high area under the curve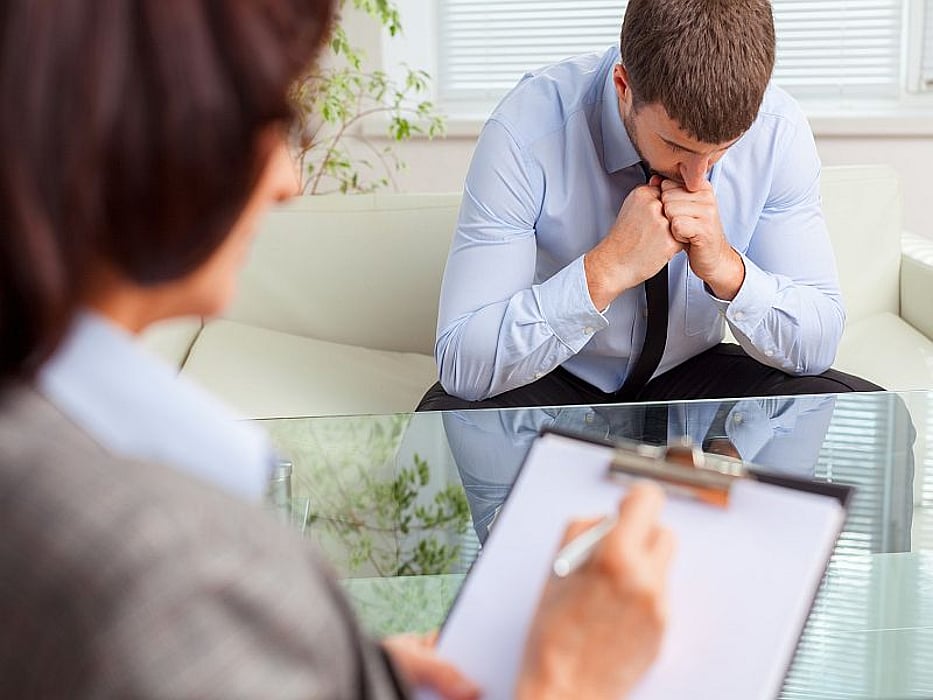 TUESDAY, April 23, 2019 (HealthDay News) -- A speech-based algorithm can differentiate individuals with posttraumatic stress disorder (PTSD) from controls, according to a study published online April 22 in Depression and Anxiety.
Charles R. Marmar, M.D., from the New York University School of Medicine in New York City, and colleagues obtained speech samples from warzone-exposed veterans assessed with the Clinician-Administered PTSD Scale to develop a classifier of PTSD based on objective speech-marker features. The authors excluded individuals with major depressive disorder. Audio recordings of 52 cases with PTSD and 77 controls were used to obtain 40,526 speech features, which were input into a random forest (RF) algorithm.
The researchers found that the selected RF used 18 speech features; the receiver operating characteristic curve had an area under the curve of 0.954. Youden's index was 0.787 at a probability of PTSD cut point of 0.423, with an overall correct classification rate of 89.1 percent. Markers that indicated slower, more monotonous speech with less change in tonality and less activation were associated with higher probability of PTSD.
"We believe that our panel of voice markers represents a rich, multidimensional set of features which with further validation holds promise for developing an objective, low-cost, noninvasive, and, given the ubiquity of smart phones, widely accessible tool for assessing PTSD in veteran, military, and civilian contexts," the authors write.
Two authors have a related patent pending.
Physician's Briefing