October 10, 2012
BDNF Hemizygosity Linked to Psychopathology
Genetic deletion of critical region involving BDNF identified in five patients with psychopathology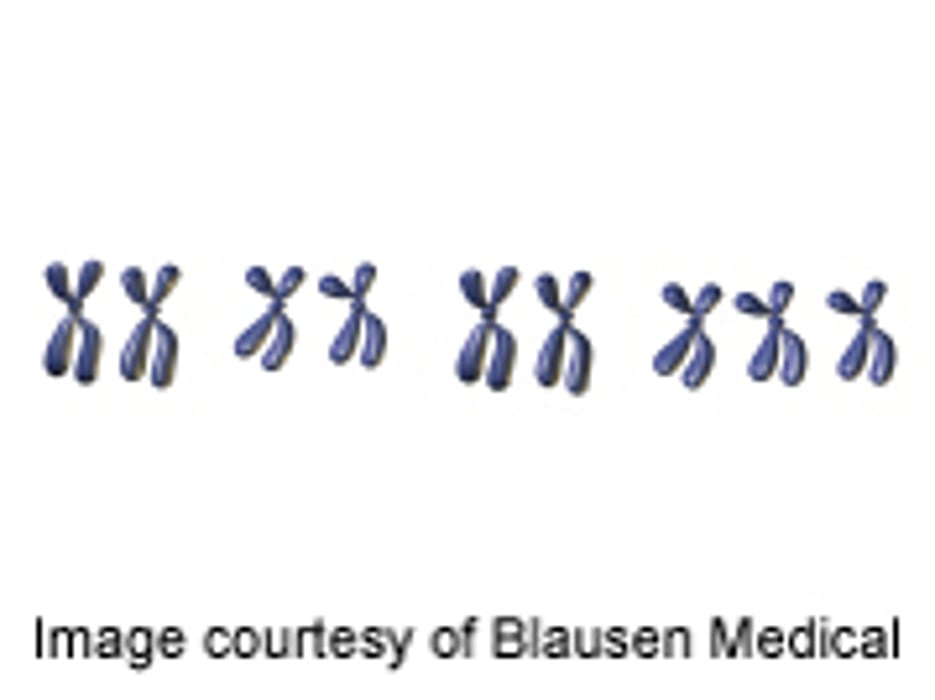 WEDNESDAY, Oct. 10 (HealthDay News) -- In several patients with psychopathology, alterations in genomic copy number have been identified in a critical region involving the brain-derived neurotrophic factor (BDNF) gene, which is suspected of being causative in psychiatric disorders, according to a study published online Oct. 8 in the Archives of General Psychiatry.
In an effort to examine the involvement of BDNF in human psychopathology, Carl Ernst, Ph.D., from McGill University in Montreal, and colleagues conducted a case-control study using microarray-based comparative genomic hybridization data among subjects referred for diagnostic screening for physical or cognitive impairment. Participants included 38,550 affected and 28,705 unaffected subjects from seven molecular diagnostic centers. Genomic copy number gains and losses were assessed as the main outcome measure.
The researchers found that five individuals with psychopathology had a genomic deletion of a critical region involving BDNF. Phenotypes included neurodevelopmental, behavioral, and mood disorders, as well as obesity and overweight. In control subjects and diagnostic cases without developmental abnormalities, the defined critical region was never disrupted.
"Hemizygosity of the BDNF region contributes to variable psychiatric phenotypes, including anxiety, behavioral, and mood disorders," the authors write. "Deeper investigation of the regulation of BDNF and of the molecular actions of the transcribed product will be required to better understand how hemizygosity at this locus contributes to psychopathology."
Two authors are employees of Signature Genomic Laboratories, which performed the analysis.
Abstract
Full Text (subscription or payment may be required)
Physician's Briefing