November 1, 2016
Obamacare 2017: Una ojeada a las cifras
Predicciones sobre los aumentos de los precios y de las cifras de inscripción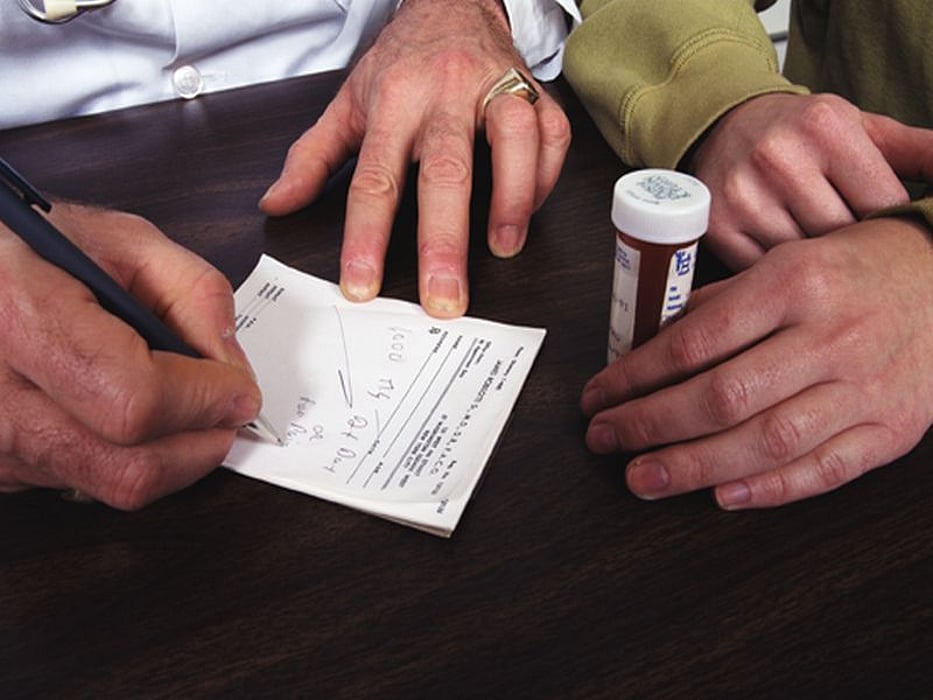 LUNES, 31 de octubre de 2016 (HealthDay News) -- Ahora que el Presidente Barack Obama se prepara para dejar la Casa Blanca, su administración se está preparando para otro periodo de inscripción abierta bajo la Ley del Cuidado de Salud a Bajo Precio (Affordable Care Act, ACA), quizá la iniciativa por la que más ha luchado en sus ocho años en el cargo.
Este es el cuarto año en que los individuos y las familias pueden comprar su seguro médico a través de los intercambios de seguros dirigidos por los estados (también llamados mercados), o en HealthCare.gov, el intercambio basado en internet que sirve a los consumidores en 39 estados que no gestionan por sí mismos las inscripciones.
La Casa Blanca anunció la semana pasada que las primas van a aumentar en un 25 por ciento, en promedio, el año que viene. Y confirmó una reducción en la cantidad de opciones de planes médicos para 2017, porque varias aseguradoras de gran tamaño abandonaron muchos mercados en que estaban perdiendo dinero.
Las noticias reflejan las dificultades actuales de la administración para atraer a los adultos jóvenes y con un buen estado de salud para compensar los riesgos financieros de dar un seguro a las personas mayores y más enfermas que acudieron en masa a "Obamacare" cuando empezó a estar disponible en 2012.
Los aumentos de un año tras otro de los costos en la atención médica, además de la finalización de una cláusula de la ley de la salud cuyo objetivo era proteger a las aseguradoras de tener grandes pérdidas por las reclamaciones con un costo alto, se reflejan en las primas más altas para 2017.
"Si se suman estas dos cosas, se llega ya al aumento en los dobles dígitos bajos", dijo Dave Dillon, miembro de la Sociedad de Actuarios (Society of Actuaries).
"Lo más probable es que el aumento restante esté relacionado con el hecho de que la situación con las reclamaciones haya sido peor de lo esperado inicialmente", añadió Dillon.
Uwe Reinhardt, economista de la salud de la Universidad de Princeton, dijo que algunas compañías de seguros pusieron un precio demasiado bajo a sus pólizas para ganar más cuota de mercado bajo Obamacare o porque no anticiparon que atraerían a una población que estaba más enferma que el promedio.
El mayor factor contribuyente para las pérdidas de las aseguradoras ha sido la decisión de muchos jóvenes y adultos sanos de renunciar al seguro médico, indicó Reinhardt en un artículo reciente en la revista Journal of the American Medical Association.
"Es difícil ver una salida a este dilema, dado el clima político actual", escribió.
Los que defienden la ley reconocen que se necesitan hacer ajustes para asegurar la supervivencia a largo plazo de Obamacare.
El Presidente Obama hizo un llamado recientemente al próximo presidente y al Congreso para que averigüen qué se ha de cambiar para "hacer que la Ley del Cuidado de Salud a Bajo Precio sea mejor y cubra incluso a más personas".
Sylvia Burwell, secretaria de Servicios de Salud y Humanos, prevé la inscripción de 13.8 millones de personas al final del periodo de inscripción abierta el 31 de enero de 2017. Eso sería un aumento de 1.1 millones de personas en comparación con el periodo de inscripción del año anterior.
Otros son menos optimistas respecto a dicho aumento.
Los analistas de las calificaciones globales de Standard & Poor's predicen una ralentización significativa de las inscripciones en la ACA. Teniendo en cuenta a los nuevos consumidores, a las personas que se vuelven a inscribir y a las que dejen la cobertura, los analistas predicen que entre 10.2 millones y 11.6 millones de personas habrán pagado sus primas para 2017.
Chris Sloan, gerente principal de Avalere Health, dijo que el aumento de las inscripciones se ha ralentizado desde 2014.
"En este momento, no se han producido cambios importantes en el mercado, y sabemos que la competencia va a reducirse en 2017", dijo. "Así que probablemente va a ser una inscripción lenta o nivelada para 2017".
Más información
Para obtener ayuda para navegar por la Ley del Cuidado de Salud a Bajo Precio, visite HealthCare.gov.
El próximo periodo de inscripción para la cobertura de seguro médico de la Ley del Cuidado de Salud a Bajo Precio empieza el martes. Para más información, haga clic aquí.
Artículo por HealthDay, traducido por HolaDoctor.com
© Derechos de autor 2016, HealthDay

FUENTES: Dave Dillon, fellow, Society of Actuaries, Schaumburg, Ill.; Chris Sloan, senior manager, Avalere Health, Washington, D.C.; Oct. 4, 2016, Journal of the American Medical Association; state insurance rate notices; Whitehouse.gov; Oct. 19, 2016, news release, U.S. Department of Health and Human Services
Consumer News in Spanish