January 23, 2017
Obamacare Boosted Coverage for the Chronically Ill, Study Finds
4 million with conditions like heart disease, asthma gained health insurance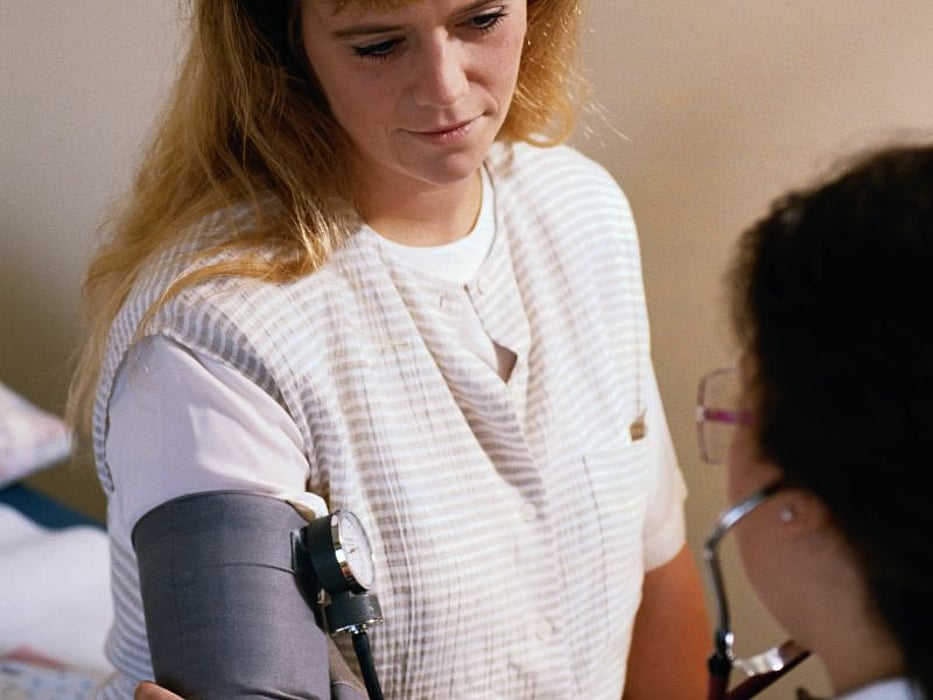 MONDAY, Jan. 23, 2017 (HealthDay News) -- Millions of Americans with a chronic illness gained health insurance coverage after the Affordable Care Act went into effect in 2010, a new study reports.
Insurance coverage among the chronically ill -- people with heart disease, diabetes, arthritis, asthma, and other long-term health problems -- increased by about 5 percentage points after implementation of the Affordable Care Act (ACA), a review of federal survey data found.
That's a jump of about 4 million people, said study co-author Dr. Elisabeth Poorman.
Repeal of the health care law -- a top priority in Republican-controlled Washington, D.C. -- could cost all of these people their insurance, said Poorman. She is an internist with Cambridge Health Alliance in Cambridge, Mass.
"With just a repeal without a replacement, it's very likely all 4 million would lose coverage," said Poorman.
"For these people, having insurance coverage is not a hypothetical issue," she continued. "If they don't have access to care, they will become sick. They may die sooner. They will have complications that degrade their quality of life."
As one of his first acts following the oath of office, President Donald Trump issued an executive order directing federal officials to minimize the financial burden of the ACA, also known as Obamacare, on Americans.
The order could lead to the weakening of the individual mandate, the portion of the law that requires all Americans to buy health insurance. The mandate, while controversial, is necessary to support other more popular parts of the health care law, such as required coverage of pre-existing conditions.
While Congress passed a measure this month that sets a repeal effort in motion, it hasn't presented a replacement plan for Obamacare.
About half of adults have more than one chronic medical condition. Poorman and her colleagues wanted to see if Obamacare helped these people obtain insurance and gain regular access to medical care.
The researchers reviewed data from the Behavioral Risk Factor Surveillance System, an annual survey conducted by the U.S. Centers for Disease Control and Prevention.
The researchers analyzed the responses of more than 600,000 adults with at least one chronic disease in the year before and the year after the ACA was implemented.
States that expanded Medicaid under Obamacare experienced a larger increase in coverage of the chronically ill, the study authors found. Medicaid is the publicly funded insurance program for poor and disabled Americans.
On average, Medicaid-expansion states increased coverage by almost 6 percentage points, from 82.8 percent with insurance before the ACA to 88.5 percent after the law went into effect, the findings showed.
But even states that didn't expand Medicaid experienced an increase, rising 4.2 percentage points from 77 percent before to nearly 82 percent after the ACA was enacted.
However, nearly one in seven of those with a chronic disease still lacked coverage, including 20 percent of chronically ill black patients and one-third of chronically ill Hispanics, the researchers found.
Dr. Nitin Damle, president of the American College of Physicians, said, "It does look like patients of color probably feel the effects of not having adequate coverage and access more than other folks do."
The Affordable Care Act's reforms also significantly increased the percentage of chronically ill people who could afford a doctor's visit and who had a check-up within the past year, the study found.
But the law did not significantly improve chronically ill people's ability to establish an ongoing relationship with a primary care physician, Poorman said.
"Getting people connected with a primary care doctor is a longer-term, more intensive effort than getting people covered," she said.
Obamacare also requires insurers to cover people even if they have pre-existing conditions. If that provision is done away with, the chronically ill may be unable to gain coverage if they lose their current plan, Poorman said.
"If you have coverage under your employer and you lose your job, when you re-apply for new insurance you will not be able to qualify for coverage if you have a pre-existing condition," Poorman said. "The people who need care the most are probably going to be the least likely to get it."
Damle, an internist in Wakefield, R.I., added that the health care law also prohibits lifetime caps on health insurance coverage, another provision that means a lot to people with chronic illness.
"People with a serious illness can use up their cap within a year or less than a year, which then drives them into bankruptcy as their medical expenses mount," he said.
The new study was published online Jan. 23 in the Annals of Internal Medicine.
More information
For more on the Affordable Care Act, visit the U.S. Department of Health and Human Services.
SOURCES: Elisabeth Poorman, M.D., M.P.H., internist, Cambridge Health Alliance, Cambridge, Mass.; Nitin Damle, M.D., president, American College of Physicians, and internist, Wakefield, R.I.; Jan. 23, 2017, Annals of Internal Medicine, online
Consumer News