February 14, 2018
FDA Approves Drug to Help Curb a Tough-to-Treat Prostate Cancer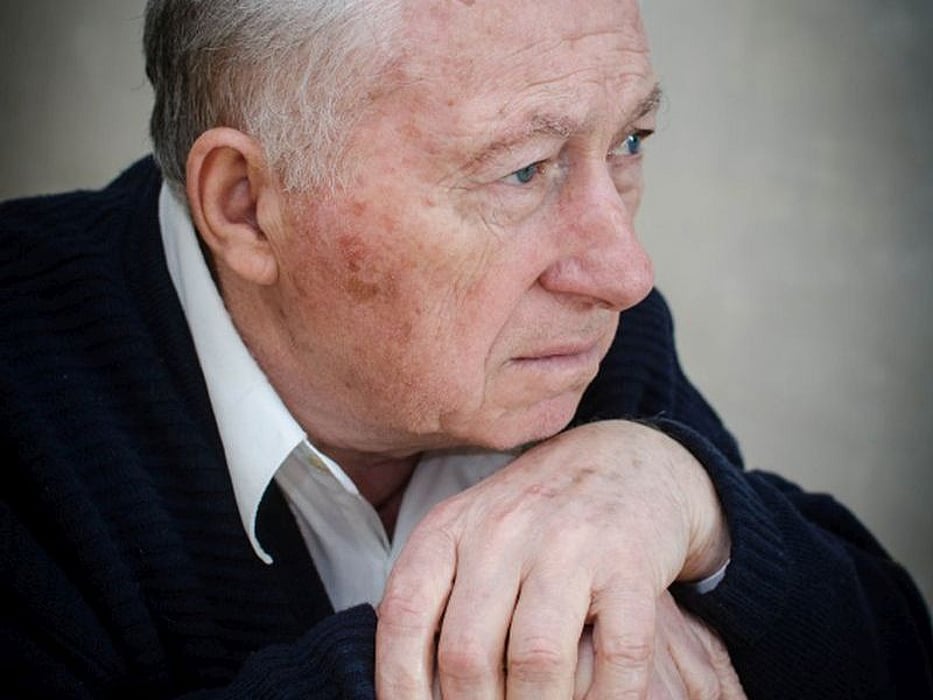 WEDNESDAY, Feb. 14, 2018 (HealthDay News) -- A new drug that can stall the progression of a particularly hard-to-treat form of prostate cancer has been approved for use by U.S. health officials.
In a recent study, the drug called Erleada (apalutamide) has shown breakthrough effectiveness in keeping prostate cancer from spreading for two years in men whose disease had not yet traveled to other parts of their body.
After the drug was granted Priority Review by the U.S. Food and Drug Administration, the agency announced Wednesday that it had approved Erleada "for the treatment of patients with prostate cancer that has not spread (non-metastatic), but that continues to grow despite treatment with hormone therapy."
A second, already approved drug, Xtandi (enzalutamide), has also shown similar effectiveness against these types of prostate cancer cases.
Dr. Matthew Smith was primary researcher of the Erleada trial that helped lead to the new approval. His team published its results Feb. 8 in the New England Journal of Medicine.
Smith explained that men newly diagnosed with prostate cancer that hasn't spread are first treated with androgen-deprivation therapy -- a medication that robs the tumor of the testosterone that helps fuel its growth.
This strategy "always works, and [then] it almost always stops working," said Smith, who directs the genitourinary malignancies program at Massachusetts General Hospital in Boston.
"And when it stops working, that's what we call castration-resistant prostate cancer," he explained.
Until now, there have been no approved treatments for prostate cancer at that stage, Smith said. The men are simply put under observation until their cancer migrates, at which point treatment resumes.
Tens of thousands of men in the United States are estimated to be in this situation and they have a very poor prognosis, particularly if their levels of prostate-specific antigen (PSA) are rapidly rising, Smith said. PSA is a protein produced by the prostate gland; a sudden elevation of PSA levels has been linked to increased prostate cancer risk.
"There's an unmet need there," Smith said. "Their expected survival is similar to that of men with newly diagnosed prostate cancer that has already spread to bone."
Both Erleada and Xtandi battle prostate cancer by binding to the androgen receptor on tumor cells, blocking its activation by testosterone and other male hormones, explained Dr. Oliver Sartor, medical director of the Tulane Cancer Center in New Orleans. He co-wrote a commentary accompanying the apalutamide trial.
"Both the drugs are incredibly similar to one another," Sartor said. "If you look at the chemical structure, they're extremely close to one another. Mechanistically, they operate the same way."
In the Erleada trial, Smith's group tested the pill against a placebo.
The result: Erleada extended progression-free survival by about two years over a placebo, researchers found -- 40.5 months versus 16.2 months. That means patients continued to live their lives without the disease progressing.
Men taking Erleada had a 72 percent lower risk of invasive cancer or death, based on results from more than 1,200 patients at 322 sites in 26 countries, the study found.
"It was a very big effect," Smith said.
The FDA said that, in a first for cancer drugs, it based its approval of Erleada not on overall survival results, but on how long patients survived without their cancer spreading.
For his part, Smith said he expects Erleada to become the standard of care for men with this form of prostate cancer.
But other experts think Xtandi could steal the new drug's thunder.
Dr. Alexander Kutikov, chief of urologic oncology with Fox Chase Cancer Center in Philadelphia, noted that Xtandi demonstrated similar results in studies, and it's already in use as a prostate cancer therapy.
"I suspect barriers to its use, at least initially, will be much lower than to that of apalutamide [Erleada]," he said.
Sartor agreed. "I think [Erleada] will become a standard of care. I hesitate to think it will be the standard of care," he said.
And he noted that both drugs come with significant side effects -- most commonly rash and increased risk of fracture -- and men not suffering any symptoms might not want to take the risk of drug-related adverse events.
For example, rash occurred in almost 24 percent of men taking Erleada versus 5.5 percent in the placebo group. And fractures occurred in close to 12 percent of Erleada users, versus 6.5 percent in the placebo group. However, only about 10 percent of men taking the cancer drug dropped out due to side effects, compared with 7 percent and 8 percent of the placebo groups.
The Erleada trial was paid for by Johnson & Johnson.
More information
For more on prostate cancer, visit the U.S. National Cancer Institute.
SOURCES: U.S. Food and Drug Administration, news release, Feb. 14, 2018; Matthew Smith, M.D., Ph.D., director, genitourinary malignancies program, Massachusetts General Hospital, Boston; Oliver Sartor, M.D., medical director, Tulane Cancer Center, New Orleans; Alexander Kutikov, M.D., chief, urologic oncology, Fox Chase Cancer Center, Philadelphia; Feb. 8, 2018, New England Journal of Medicine
Consumer News