November 6, 2017
Gun Injuries Getting More Severe, Experts Say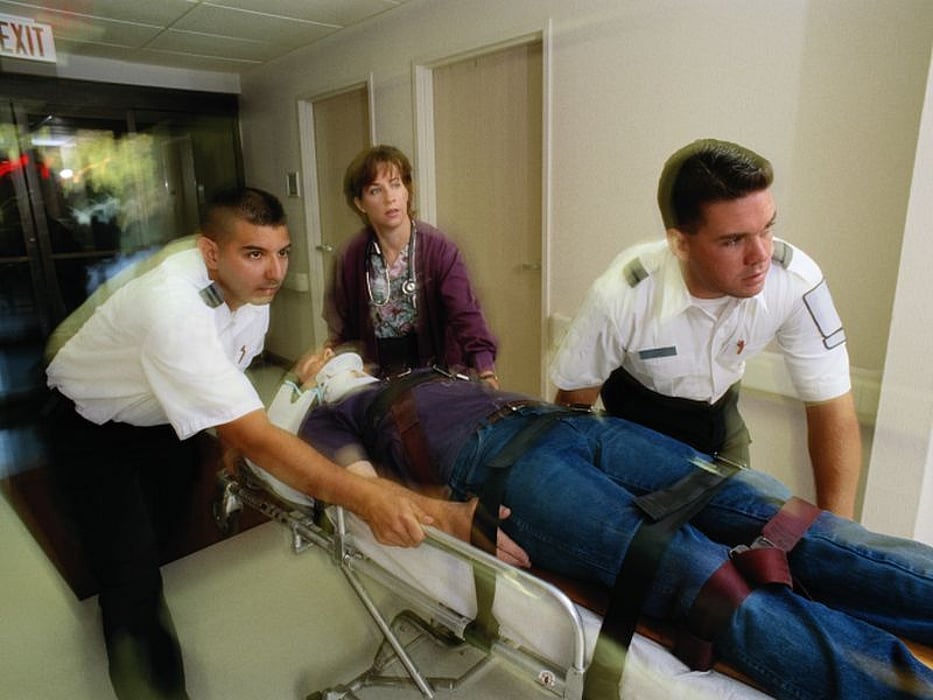 MONDAY, Nov. 6, 2017 (HealthDay News) -- U.S. hospitals have been tackling increasingly serious injuries in the gunshot victims they treat, a 20-year review reports.
"The severity of hospitalized firearm injuries [has] increased significantly," said researcher Bindu Kalesan, amounting to what she described as "a significantly elevated cumulative probability of death and disability from firearm injury."
That proved to be the case among victims of the Oct. 1 Las Vegas shooting, which left at least 58 people dead and about 500 injured, many severely. And at least 26 people were killed and 20 wounded Sunday when a gunman opened fire in a rural Texas church.
The new research was to be discussed Monday in Atlanta at the annual meeting of the American Public Health Association (APHA). The research was based on an analysis of firearm injury trends between 1993 and 2013 involving hospitals in 44 states, reflecting rising injury severity among both gun assault victims and gun accident victims.
That said, "emergency services and response teams have become so much better now," Kalesan said. "Therefore, they end up saving more lives. This also means that it has become more likely that, with time, persons with more severe injuries will be saved by the medical team."
Still, "the acute medical care that allows people with gun injuries to survive does not mean that they have completely recovered," Kalesan added.
The pairing of increasingly serious injury and increasingly improving care creates a growing population of severely injured survivors, burdened with life-long struggles, she explained.
For the new study, the researchers reviewed hospitalization records and scored gun injuries according to severity.
The researchers found that the severity of gun injuries had steadily increased since the early 1990s, driven by a rise in serious open fractures, especially among young adults. Minor injuries decreased each year of the study.
As a result, the study authors predicted that more and more American gunshot survivors will have to endure a painfully long process of physical, psychological and social recovery and adjustment.
Kalesan's team tracked only injury trends and did not explore the ways in which the types of guns or bullets used might have changed over time, or how such changes might have affected the severity of gunshot injuries.
Dr. Georges Benjamin, executive director of APHA, said he wasn't surprised by the findings. They're "consistent with what hospital emergency departments and other emergency providers have been seeing in actual practice," he noted.
However, his take as to why this is happening went a step further.
"The severity of injury does not get worse over time without the changes in the underlying technology," Benjamin said.
"All firearms are lethal, but some firearms are more lethal than others. The increase in severity of injury and increases in deaths are due to changes to firearm technology over time," he said.
"Firearms have become more lethal in a variety of ways, and the availability of more lethal firearms has increased. Higher-caliber rounds being used are a factor as well," Benjamin said. "For example, semi-automatic, assault-style rifles with 30-round mags are much more lethal than a semi-auto hunting rifle with a capacity of five rounds," he explained.
"These higher-caliber and semi-automatic weapons produce wounds more consistent with combat wounds that inflict more organ and tissue damage," Benjamin added. "Also, these weapons are more accurate, which is important for people who are intentionally trying to shoot someone. But they are also capable of indiscriminate damage, due to larger caliber clips and rapid rate of fire."
The Las Vegas shooter used semi-automatic rifles equipped with a device called a bump stock, which allowed the rifles to fire like automatic weapons. The Texas shooter reportedly fired with a military-style rifle.
The Los Angeles Times reported after the Las Vegas shootings that the trend of more severely injured gunshot victims reflects shooters who are "more heavily armed, and armed with weapons that can wreak more destruction more efficiently."
Study researcher Kalesan is an assistant professor of community health sciences at Boston University's School of Public Health. She also directs the Evans Center for Translational Epidemiology and Comparative Effectiveness Research at Boston University School of Medicine.
The results of research presented at medical meetings should be viewed as preliminary until published in a peer-reviewed journal.
More information
For more on gun safety, visit the U.S. National Library of Medicine.
SOURCES: Bindu Kalesan, Ph.D., M.P.H., director, Center for Translational Epidemiology and Comparative Effectiveness Research, and assistant professor, medicine and community health science, Boston University School of Medicine and Boston School of Public Health; Georges C. Benjamin, M.D., executive director, American Public Health Association, Washington, D.C.; American Public Health Association annual meeting, Atlanta, Nov. 6, 2017
Consumer News