October 2, 2017
U.S. Gun Injuries Nearing $3 Billion in ER, Hospital Costs
Nine out of 10 injured were male, study reports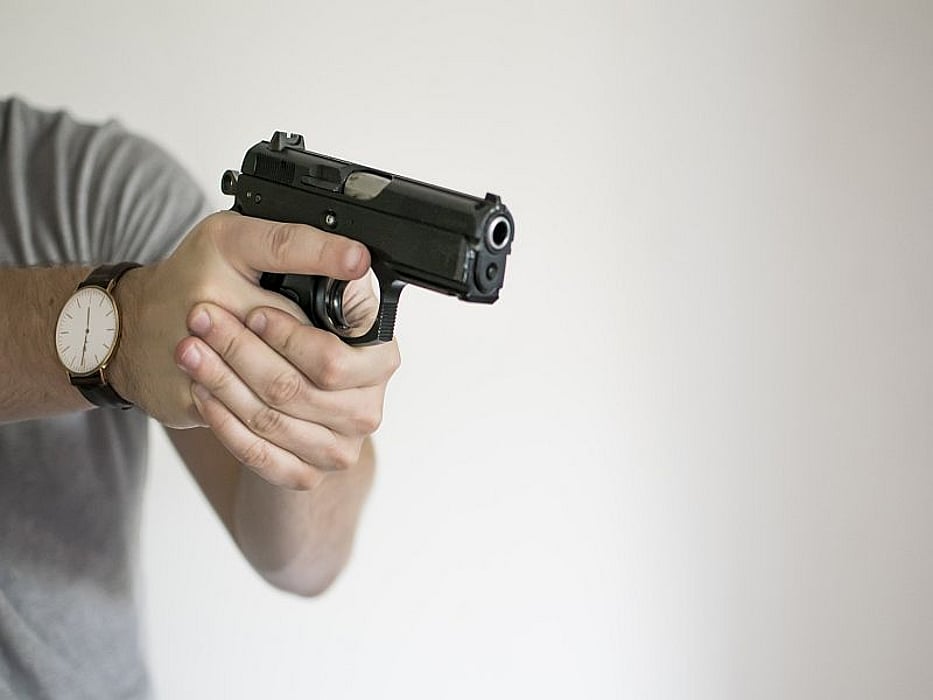 MONDAY, Oct. 2, 2017 (HealthDay News) -- Nearly 705,000 people were treated for gunshot wounds in U.S. emergency departments between 2006 and 2014, at a cost of $2.8 billion a year, a new study says.
The report's release comes one day after a lone gunman unleashed automatic rifle fire upon a crowd of country music concertgoers in Las Vegas, killing at least 58 people and injuring 500 more, making it one of the worst mass shootings in U.S. history.
Gun-related deaths are the third leading cause of injury-related deaths in the United States, but detailed data on this major health issue are lacking, according to study author Dr. Faiz Gani, a research fellow at the Johns Hopkins Surgery Center for Outcomes Research in Baltimore.
"Until people are aware of the problem's full extent, we can't have the best informed discussions to guide policy," he said in a Hopkins news release.
The researchers reviewed U.S. gun-related injuries that ended up in ER visits and hospitalizations. About 89 percent of patients were men. Almost half were between the ages 18 and 29.
The average annual per-patient ER cost was slightly more than $5,000. Average in-patient hospital charge for gunshot victims was nearly $96,000, the study showed.
However, overall ER admissions for gunshot wounds fell by 23 percent from 2006 to 2013. But there was a spike in gunshot-related ER and hospital admissions in 2014.
The proportion of gunshot-wound patients with a previously diagnosed mental health disorder rose from 5 percent to 7.5 percent during the study period, and the proportion of patients injured in accidental shootings increased from 34 percent to 37 percent.
Most of the patients were injured in intentional (nearly 50 percent) or accidental shootings (35 percent), while attempted suicide accounted for 5 percent.
The incidence of mental health disorders was highest (40 percent) among patients injured by attempted suicide. Mental health disorders were also higher among patients injured while hunting (12.6 percent) or military-grade rifles (12.5 percent).
Of the patients in the study, more than 8 percent died in the ER or after admission to the hospital. Death rates were highest among patients age 60 and older (23 percent), those with the most severe injuries (33 percent), and those who attempted suicide (38.5 percent).
The study appears in the October issue of the journal Health Affairs.
Gani noted the study didn't include people who died from gunshot wounds before reaching the hospital or those who didn't go to a hospital, so it likely underestimates the overall burden of gunshot injuries and deaths.
The Las Vegas gunman, identified as Stephen Craig Paddock, 64, of Mesquite, Nev., fired into the crowd from his perch on the 32nd floor of the Mandalay Bay Hotel and Casino, across the street from the concert site, media reports said.
SWAT teams stormed Paddock's hotel room and found he had killed himself, authorities said. He had as many as 10 guns with him, including rifles, according to published reports.
Besides the dead, more than 400 other victims were taken to the hospital for injuries, authorities said.
More information
The Brady Campaign to Prevent Gun Violence has more on gun violence.
SOURCE: Johns Hopkins Medicine, news release, Oct. 2, 2017
Consumer News