June 1, 2018
Cancer Care Twice as Costly in U.S. Versus Canada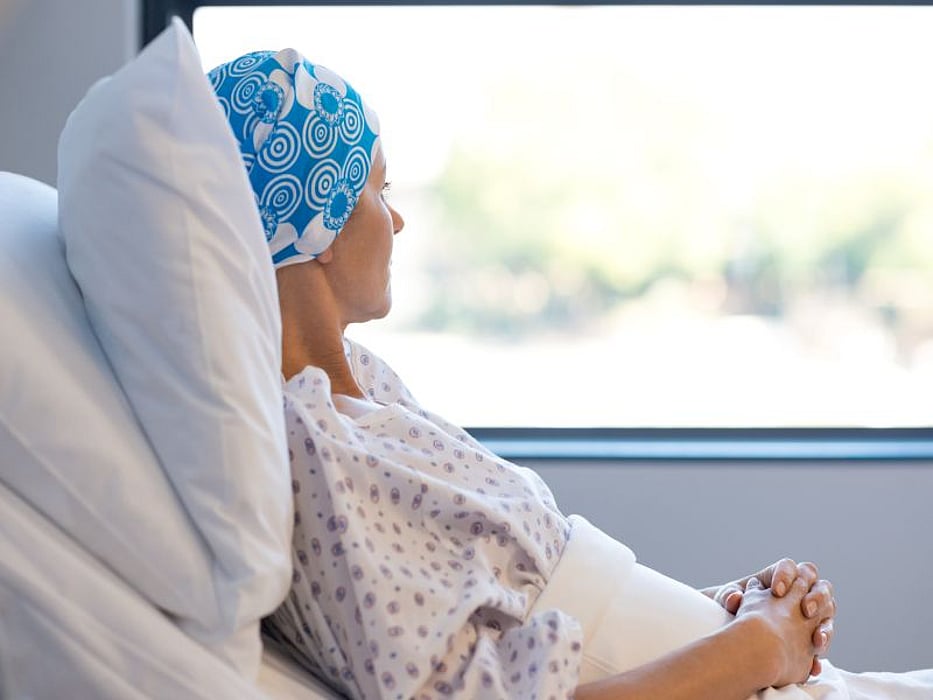 FRIDAY, June 1, 2018 (HealthDay News) -- What a difference a border makes, when it comes to the cost of cancer care.
Common chemotherapy for advanced colorectal cancer costs twice as much in Washington state as it does a short walk across the Canadian border into British Columbia, researchers report.
A month's worth of chemotherapy cost $12,345 on the U.S. side of the border versus $6,195 just over the line into Canada, according to findings scheduled to be presented Sunday at the annual meeting of the American Society of Clinical Oncology (ASCO), in Chicago.
What's more, the extra money Americans paid didn't buy them any more time on Earth. Average survival was roughly similar on either side of the border.
"You don't necessarily see that patients in Canada are faring much worse, or worse at all, which is sometimes the impression that we have in this country -- that our outcomes are far better than in places with single-payer health care," said principal investigator Dr. Veena Shankaran. She is a colorectal oncologist and associate member with the Fred Hutchinson Cancer Research Center in Seattle.
For their study, Shankaran and her colleagues compared treatment and insurance claims data from western Washington and British Columbia -- two regions that abut at the U.S./Canadian border.
The researchers specifically looked at chemotherapy -- which treatments were chosen, how often people underwent chemo, and how they fared, Shankaran said.
The analysis included 1,622 patients with metastatic colorectal cancer in Canada and 575 in the United States. Patients in British Columbia tended to be older than those in western Washington, 66 years versus 60 years old, but otherwise were very similar demographically.
Overall, more Washington state residents received chemo than patients in British Columbia -- 79 percent versus 68 percent. The researchers said this might be because the American patients were younger on average.
There were slight differences in the type of chemotherapy used between the countries, but "clinical trials have really shown these regimens are comparable in terms of efficacy," Shankaran said.
This was borne out by the survival rates, which were about the same for both regions.
Average overall survival for people receiving chemo was 21.4 months in Washington and 22.1 months in British Columbia. Among patients who did not receive chemo, median survival was 5.4 months and 6.3 months, respectively.
The big difference boiled down to the cost of chemotherapy treatment. Both leading types of chemotherapy cost more in the United States than in Canada, Shankaran said.
ASCO president Dr. Bruce Johnson said, "The cost was about half as much and the outcome was the same." Johnson is chief clinical research officer at the Dana-Farber Cancer Institute in Boston.
Shankaran said that "it isn't surprising at all that chemotherapy is less expensive in Canada. They have a single-payer health care system. Drugs in general are more expensive in the U.S."
As a next step, Shankaran and her colleagues plan to compare other costs of cancer treatment between Canada and the United States, including imaging scans, hospitalizations and surgery.
In the meantime, Shankaran said, policy makers might consider these results when discussing ways to curb rising drug costs.
"There are lots of ideas short of a single-payer health care system that could achieve reduced drug prices," she said, noting the potential for better negotiated drug prices or different sorts of payment models as examples.
Research presented at medical meetings should be viewed as preliminary until published in a peer-reviewed journal.
More information
The U.S. National Cancer Institute has more about chemotherapy.
SOURCES: Veena Shankaran, M.D., colorectal oncologist and associate member, Fred Hutchinson Cancer Research Center, Seattle; Bruce Johnson, M.D., chief clinical research officer, Dana-Farber Cancer Institute, Boston; June 3, 2018, presentation, American Society of Clinical Oncology annual meeting, Chicago
Consumer News