March 14, 2013
More U.S. Kidney Exchanges Would Allow 1,000 Additional Transplants Yearly
Kidney chains let people donate even though organs can't go to loved ones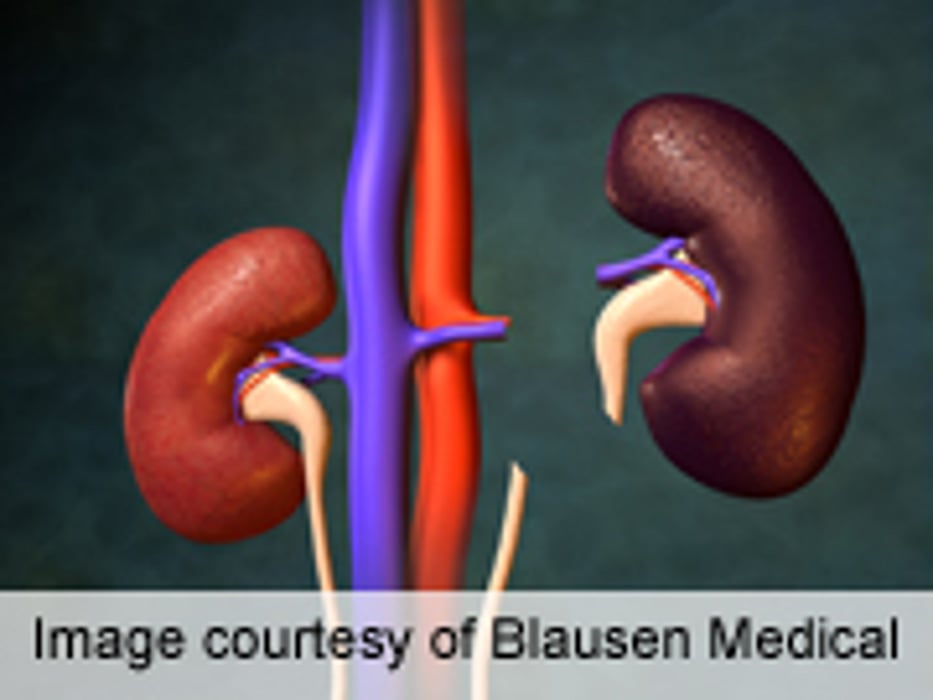 THURSDAY, March 14, 2013 (HealthDay News) -- An extra 1,000 patients in the United States could receive kidney transplants each year if hospitals performed more transplants using paired kidney exchanges, according to a new study.
These exchanges, also called kidney chains, allow incompatible donors to give a kidney on a loved one's behalf, and in return the loved one gets a compatible kidney from another person -- usually a stranger.
The first such exchange took place in 1999 and the numbers have increased from 93 in 2006 to 553 in 2010. However, this growth has stalled, mainly due to financial issues related to logistics, administrative costs and insurance coverage for donors, Johns Hopkins researchers said.
"There are more than 100,000 people waiting for a kidney transplant in the United States," study leader Dr. Dorry Segev, an associate professor of surgery and epidemiology at the Johns Hopkins University School of Medicine, said in a Hopkins news release.
"For the one-third of patients who manage to find a living donor but learn they are the wrong blood type or are otherwise incompatible, kidney exchanges offer a very high rate of successful transplantation. But many transplant centers have not found a way to make this possible for their patients," Segev said.
If more transplant centers participated in kidney chains, it would expand the donor pool and lead to more donor-recipient matches and transplants.
Segev and colleagues found that between January 2009 and December 2011, 161 (77 percent) of the 207 transplant centers in the U.S. performed at least one transplant through a kidney exchange.
However, most performed fewer than expected, and the researchers found that 50 percent of all kidney exchanges were concentrated in only 22 centers. The largest number performed at a single center was 137, according to the study published online March 6 in the American Journal of Transplantation.
"If every center performed exchanges at the same rate as the top centers, an additional 1,099 transplants could take place annually," study co-author Allan Massie said in the news release.
More information
The U.S. National Institute of Diabetes and Digestive and Kidney Diseases has more about kidney transplantation.
SOURCE: Johns Hopkins Medicine, news release, March 12, 2013
Consumer News