January 21, 2013
Obese Patients Urged to Lose Weight Before Kidney Transplant
Extra pounds may hinder success of procedure, research review suggests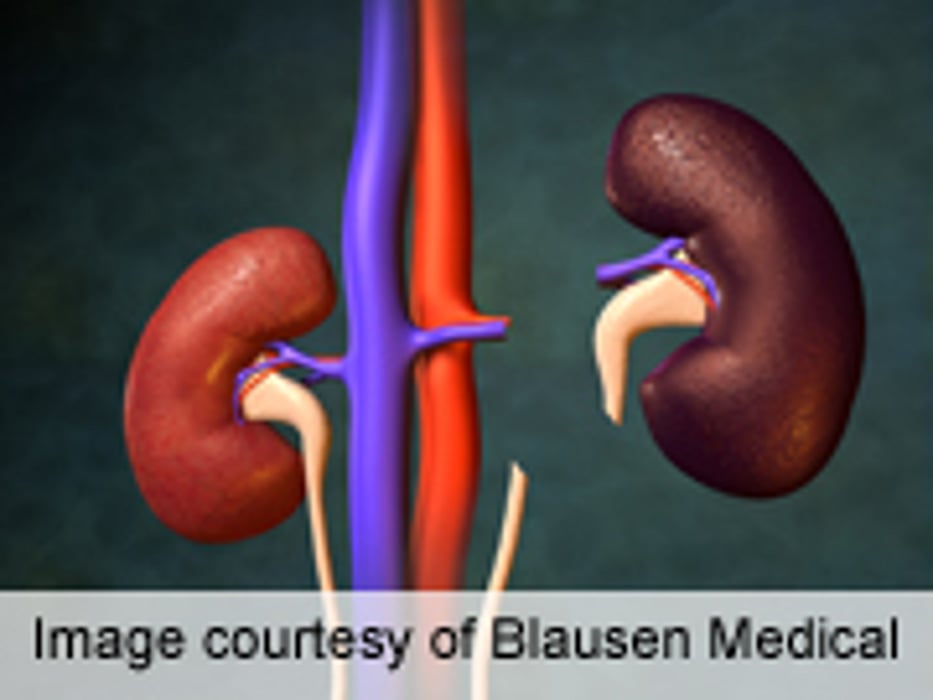 MONDAY, Jan. 21, 2013 (HealthDay News) -- Obese people who receive kidney transplants appear to be at increased risk for problems such as wound infections, transplant failure and heart disease during their recovery, researchers have found.
Obese kidney transplant patients also have higher health care costs than non-obese patients, the Saint Louis University researchers said.
The new findings are based on an examination of data from multiple studies and were released online in advance of publication in an upcoming print issue of the American Journal of Nephrology.
"Lifestyle alterations that seem reasonable to improve health outcomes should be encouraged," study co-leader Dr. Betsy Tuttle-Newhall, director of abdominal transplant, said in a university news release.
"Just as we require patients with alcoholic liver disease to stop drinking prior to transplant, it is reasonable to ask kidney transplant candidates to lose excess body fat and attempt to increase lean muscle mass by becoming more physically active and modifying their diet," she explained.
Study co-leader Dr. Krista Lentine, an associate professor of internal medicine in nephrology, added that "current guidelines from the American Society of Transplantation recommend a supervised weight-loss regimen including a low-calorie diet, behavioral therapy and a physical activity plan to achieve a body mass index (BMI) of less than 30 prior to kidney transplantation."
But, Lentine said, "these guidelines also note that we don't have enough data to determine if some obese patients aren't appropriate candidates to receive kidney transplants at all. For this reason, current acceptable BMI limits for kidney transplant candidates vary across transplant centers," she noted in the news release.
BMI is a measurement of body fat based on a person's height and weight. A BMI of 30 or more is generally considered obese.
Patients waiting for a kidney transplant need to be aware that their weight may affect the success of the transplant and should work with their doctor to manage their weight in a healthy way, the authors recommended.
In addition, they noted, further studies are needed to determine the highest BMI at which kidney transplantation should be recommended for obese patients, to refine ways of measuring obesity, and to establish the benefits of losing weight prior to a kidney transplant.
More information
The National Kidney Foundation has more about kidney transplantation.
SOURCE: Saint Louis University, news release, Jan. 14, 2013
Consumer News