September 27, 2012
Some People OK With Monetary Payments to Boost Kidney Donation: Survey
Canadian study found general population more likely to agree with idea than those affected by disease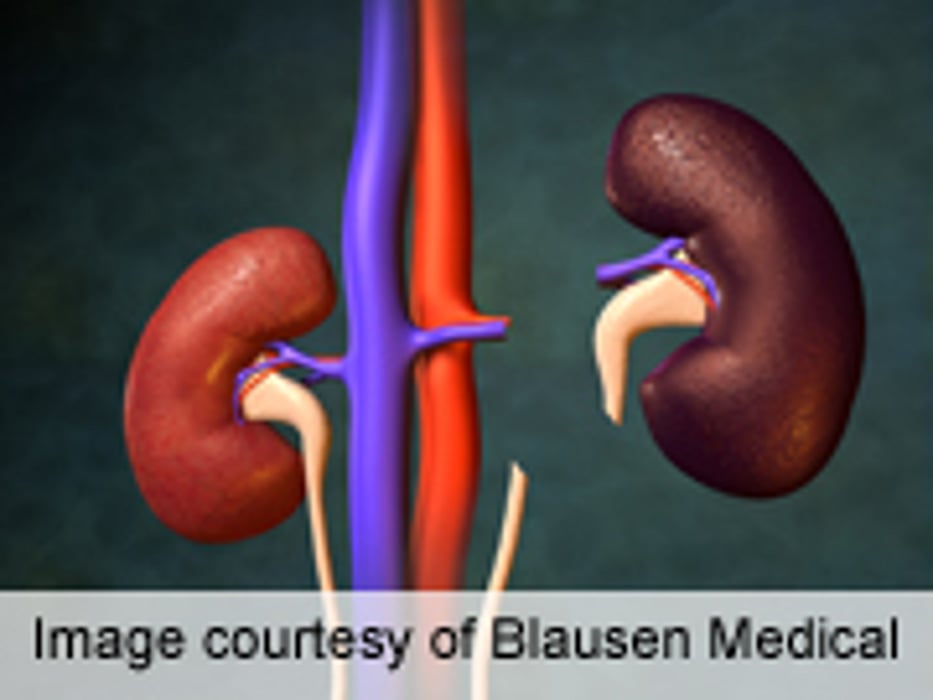 THURSDAY, Sept. 27, 2012 (HealthDay News) -- Many people support offering financial incentives such as direct payments or tax breaks to encourage kidney donation and there's no evidence that poor people would be exploited by such a system, according to a new study.
University of Calgary surveyed more than 2,000 members of the Canadian public, 339 health professionals and 268 people with or affected by kidney disease.
The poll found that 70 percent and 40 percent of respondents believed that financial incentives were acceptable for kidney donations from dead and living donors, respectively. Payment as a financial incentive for living kidney donors was acceptable to 45 percent of the public, 14 percent of health professionals and 27 percent of people with or affected by kidney disease.
Overall, respondents felt that the most acceptable types of financial incentives were reimbursement of funeral expenses for dead donors and a tax break for living donors, according to the study published online Sept. 27 in the Clinical Journal of the American Society of Nephrology.
The researchers also examined respondents' differences in opinion based on household income.
"We did not find evidence that those with lower income would be more likely to donate for financial gain. Though it is not possible to determine through a questionnaire whether a system of financial incentives would exploit those with lower income, the results in our questionnaire did not show any evidence of this," Lianne Barnieh said in a journal news release.
She and her colleagues said further research is needed to determine whether public acceptance of financial incentives would actually lead to increased kidney donations from dead and living donors.
More information
The National Kidney Foundation has more about kidney donation and transplantation.
Clinical Journal of the American Society of Nephrology, news release, Sept. 27, 2012
Consumer News