April 3, 2018
FDA Recalls Kratom Products Due to Salmonella Threat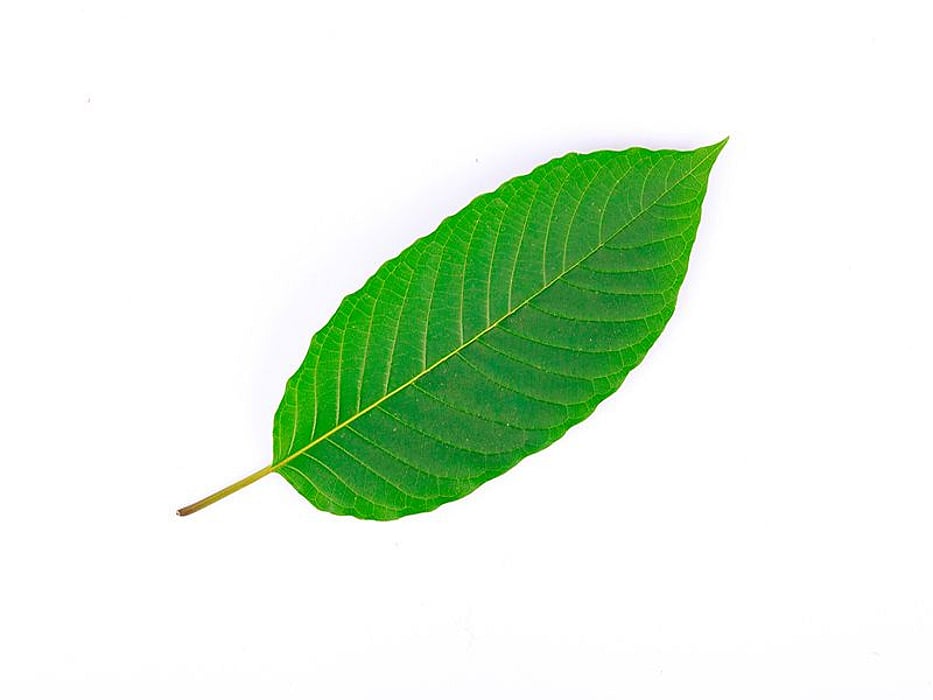 Kratom leaf
TUESDAY, April 3, 2018 (HealthDay News) -- Risk of salmonella infection has led to a mandatory recall of kratom products from Triangle Pharmanaturals LLC.
Kratom is a controversial herbal drug -- a South Asian leaf -- that is typically sold as a dietary supplement to help manage pain. The move is the U.S. Food and Drug Administration's first-ever recall of a contaminated food item.
"This action is based on the imminent health risk posed by the contamination of this product with salmonella, and the refusal of this company to voluntarily act to protect its customers and issue a recall, despite our repeated requests and actions," FDA Commissioner Dr. Scott Gottlieb said Tuesday in an agency news release.
The agency advises all consumers with Triangle's kratom products to throw them away.
Gottlieb said the FDA's first approach is to encourage voluntary compliance. "But when we have a company like this one, which refuses to cooperate, is violating the law and is endangering consumers, we will pursue all avenues of enforcement under our authority," he said.
The recall includes, but is not limited to: Raw Form Organics Maeng Da Kratom Emerald Green, Raw Form Organics Maeng Da Kratom Ivory White, and Raw Form Organics Maeng Da Kratom Ruby Red.
In addition, the Las Vegas-based company may make, process, pack and/or hold other brands of food products that contain powdered kratom, according to the FDA.
The FDA said several products had been found to contain salmonella, but Triangle refused the agency's request in late March to conduct a voluntary recall. That led to the mandatory recall.
Foodborne illness isn't the agency's only problem with the herb, however.
"We continue to have serious concerns about the safety of any kratom-containing product and we are pursuing these concerns separately," Gottlieb said.
"But the action today is based on the risks posed by the contamination of this particular product with a potentially dangerous pathogen," he added.
Kratom, which grows naturally in Southeast Asia, is marketed as a way to manage pain and boost energy.
The "other" concerns Gottlieb referred to have to do with whether the herb is an alternative to opioids, as some scientists argue, or a potentially dangerous opioid that needs to be tightly regulated, as the FDA maintains.
Most people infected with salmonella develop diarrhea, fever and abdominal cramps 12 to 72 hours after infection. The illness usually lasts 4 to 7 days, and most people recover without treatment.
But in the current salmonella outbreak linked with kratom products, an unusually high percentage of patients have required hospitalization, the FDA said.
The agency offered these cautions for anyone using kratom products: Thoroughly wash and sanitize any containers used to store the recalled products; wash your hands, work surfaces and utensils thoroughly after contact with these products; and don't prepare food in the same area as these products.
More information
The U.S. Centers for Disease Control and Prevention has more on salmonella.
SOURCE: U.S. Food and Drug Administration, news release, April 3, 2018
Consumer News