January 30, 2017
Mandibular Advancement Therapy Reduces OSA Severity
Significant improvements in apnea-hypopnea index, micro-arousal index, snoring, fatigue, sleepiness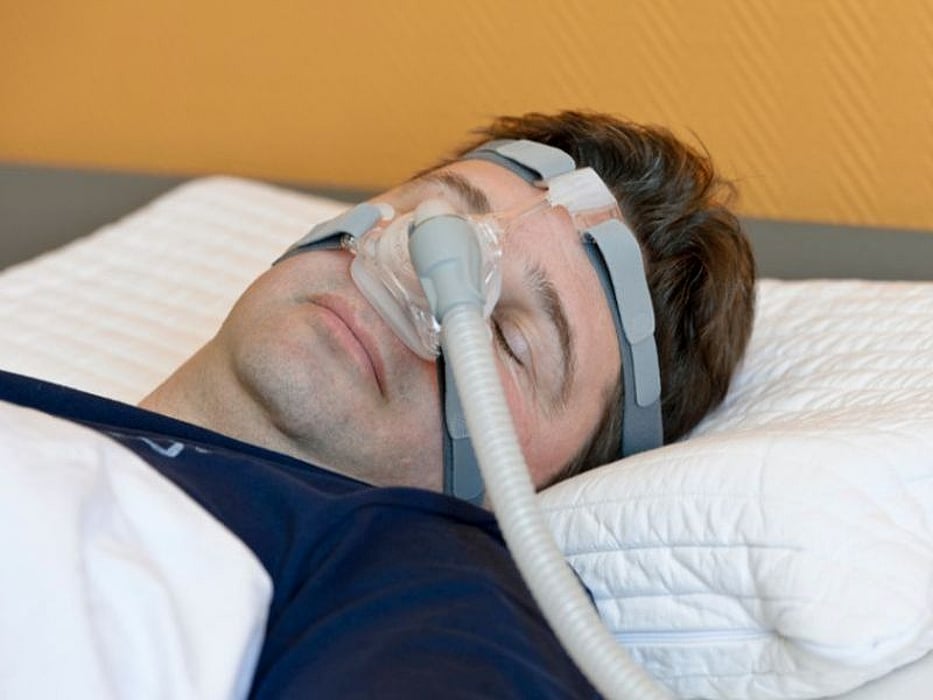 MONDAY, Jan. 30, 2017 (HealthDay News) -- Mandibular advancement therapy can improve symptoms in patients with severe obstructive sleep apnea (OSA); however, even with high treatment compliance the therapy has no effect on endothelial function and blood pressure, according to a study published online Jan. 27 in the American Journal of Respiratory and Critical Care Medicine.
Frédéric Gagnadoux, M.D., Ph.D., from the Université Bretagne Loire in Angers, France, and colleagues randomized 150 patients with severe OSA and no overt cardiovascular disease to receive two months of treatment with an effective mandibular advancement device or a sham device (75 patients in each group). Change in reactive hyperemia index, a validated measure of endothelial function, was assessed as the primary outcome.
The researchers found that, compared to the sham device, effective mandibular advancement device therapy was not associated with improvement in endothelial function, in the intention-to-treat analysis. There was no difference between the groups in office and ambulatory blood pressure outcomes. Significant improvements were seen in apnea-hypopnea index (P < 0.001), micro-arousal index (P = 0.008), and symptoms of snoring, fatigue, and sleepiness (P < 0.001) with effective mandibular advancement device therapy. The mean objective compliance was 6.6 and 5.6 hours/night with the effective mandibular advancement device and with the sham device, respectively (P = 0.006).
"In moderately sleepy patients with severe OSA, mandibular advancement therapy reduced OSA severity and related symptoms, but had no effect on endothelial function and blood pressure despite high treatment compliance," the authors write.
Physician's Briefing