June 4, 2020
Excess Risk Found for Asthma-COPD Overlap Mortality in Specific Industries
Asthma-COPD overlap proportionate mortality ratios up for nonpaid workers, nonworkers, work from home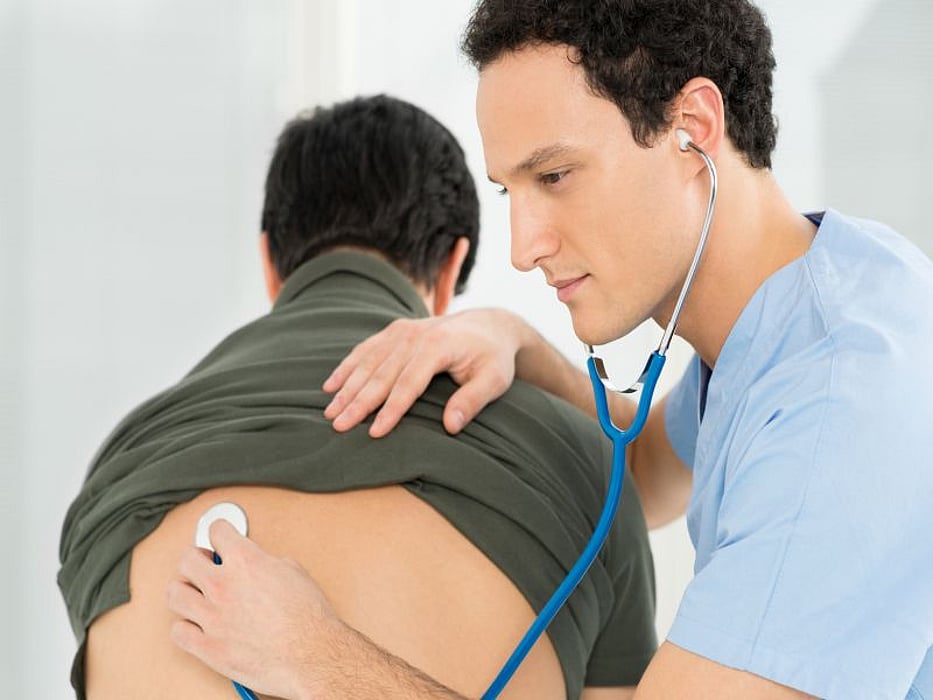 THURSDAY, June 4, 2020 (HealthDay News) -- Excess risk for asthma-chronic obstructive pulmonary disease (COPD) overlap mortality occurs among adults in certain industries and occupations, according to research published in the June 5 issue of the U.S. Centers for Disease Control and Prevention Morbidity and Mortality Weekly Report.
Katelynn E. Dodd, M.P.H., from the CDC in Atlanta, and colleagues describe mortality among persons aged ≥25 years with asthma-COPD overlap using 1999 to 2016 National Vital Statistics multiple cause-of-death mortality data.
The researchers found that 6,738 male and 12,028 female decedents had both asthma and COPD assigned on their death certificates as the underlying or contributing cause of death during 1999 to 2016 (age-adjusted death rates per million, 4.30 and 5.59, respectively). From 1999 to 2016, there were decreases seen in the annual age-adjusted death rate per million among decedents with asthma-COPD overlap, from 6.70 to 3.01 for men and from 7.71 to 4.01 for women. Among adults aged 25 to 64 years, asthma-COPD overlap proportionate mortality ratios were significantly increased among nonpaid workers, nonworkers, and individuals working from home for men and women (1.72 and 1.40, respectively) and among male food, beverage, and tobacco product workers (2.64). Men and women who were unemployed, had never worked, or were disabled workers and women bartenders and homemakers also had increased asthma-COPD overlap proportionate mortality ratios.
"Continued surveillance for asthma-COPD overlap morbidity and mortality is essential to inform policy and intervention activities," the authors write.
Physician's Briefing