October 28, 2015
LABAs No Better Than Tiotropium in Black Adults With Asthma
Outcomes similar for patients treated with inhaled corticosteroids plus tiotropium versus LABAs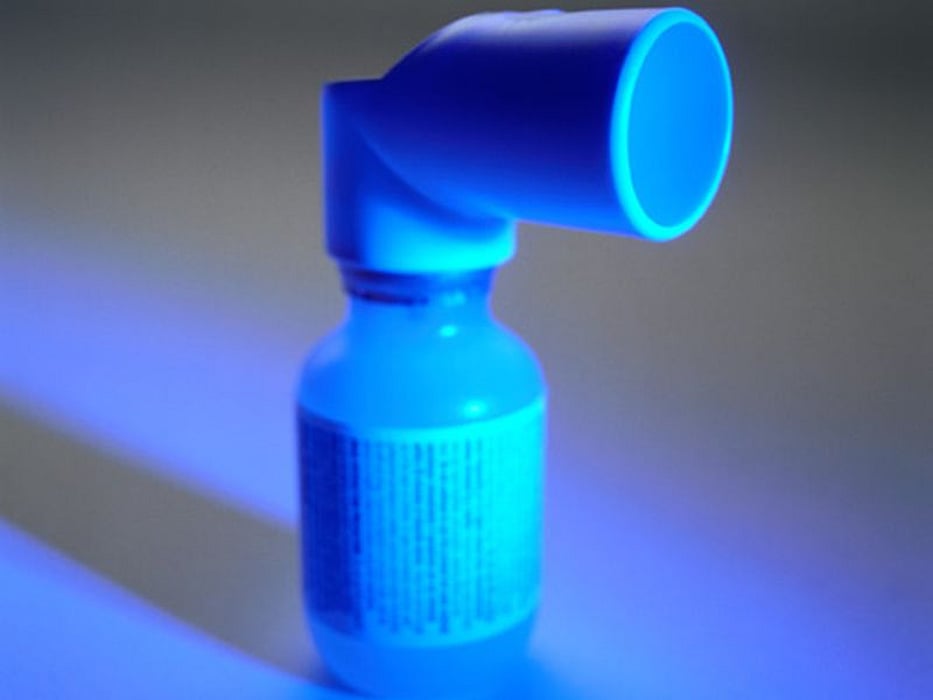 WEDNESDAY, Oct. 28, 2015 (HealthDay News) -- For black patients with asthma treated with inhaled corticosteroids (ICS), outcomes are similar with addition of tiotropium and long-acting β-agonists (LABAs), according to a study published in the Oct. 27 issue of the Journal of the American Medical Association.
Michael E. Wechsler, M.D., from Brigham and Women's Hospital in Boston, and colleagues conducted a multisite study to compare the effectiveness and safety of tiotropium versus LABAs when used with ICS in black adults with asthma. Patients received ICS plus once-daily tiotropium (532 patients) or twice-daily LABAs (538 patients).
The researchers found that the time to first exacerbation did not differ for LABA + ICS versus tiotropium + ICS (rate ratio, 0.90; 95 percent confidence interval, 0.73 to 1.11; P = 0.31). No difference was seen in the change in forced expiratory volume in one second between the groups at 12 months (between-group difference, 0.020; P = 0.33) or 18 months (between-group difference, 0.025; P = 0.49). No between-group differences were seen in the Asthma Control Questionnaire score at 18 months (between-group difference, 0.04; P = 0.70). Other patient-reported outcomes also did not differ between the groups. Arg16Gly ADRB2 alleles were not associated with the effects of tiotropium + ICS versus LABA + ICS (P = 0.97).
"These findings do not support the superiority of LABA + ICS compared with tiotropium + ICS for black patients with asthma," the authors write.
Several authors disclosed financial ties to the pharmaceutical industry.
Abstract
Full Text (subscription or payment may be required)
Physician's Briefing