April 29, 2016
Yoga Tied to Small Improvements in QoL, Symptoms in Asthma
Moderate-quality evidence for small improvements in quality of life and symptoms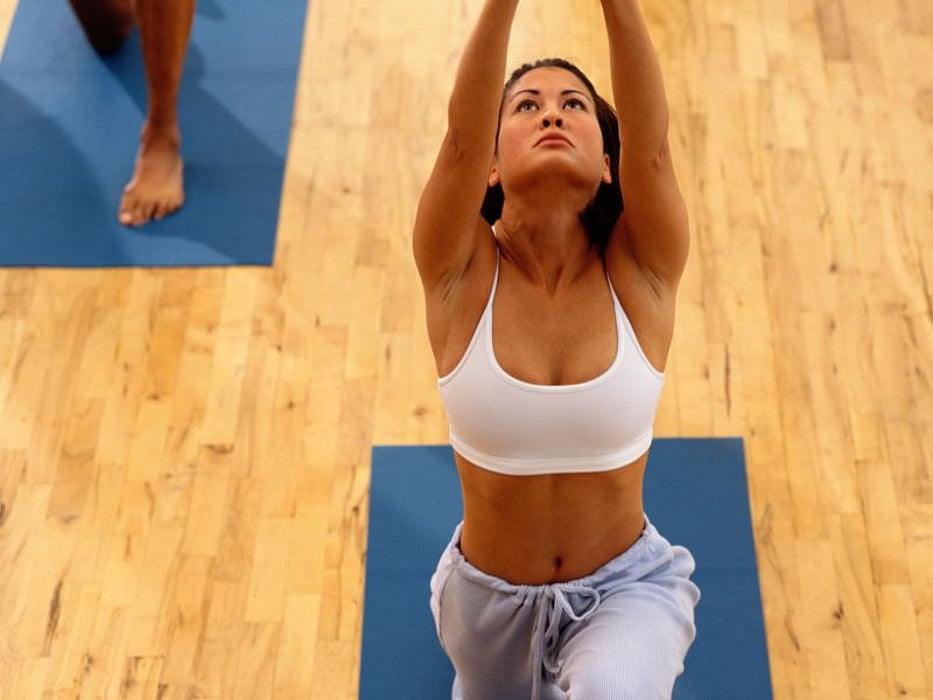 FRIDAY, April 29, 2016 (HealthDay News) -- For patients with asthma, yoga seems to lead to small improvements in quality of life and symptoms, according to a review published online April 27 in The Cochrane Library.
Zu-Yao Yang, from the Chinese University of Hong Kong, and colleagues conducted a systematic review to examine the effects of yoga in patients with asthma. Data were included from 15 randomized controlled trials that compared yoga with usual care or sham intervention in 1,048 participants.
The researchers found that in patients with asthma, yoga improved quality of life (mean difference [MD] in Asthma Quality of Life Questionnaire [AQLQ] score per item, 0.57 units on a 7-point scale), improved symptoms (standardized mean difference, 0.37), and reduced medication usage (risk ratio, 5.35). The MD for AQLQ score exceeded the minimal clinically important difference. Yoga did not have a significant effect on change from baseline forced expiratory volume in one second. Improved asthma control was noted in two studies, but there was very significant heterogeneity.
"We found moderate-quality evidence that yoga probably leads to small improvements in quality of life and symptoms in people with asthma," the authors write. "There is more uncertainty about potential adverse effects of yoga and its impact on lung function and medication usage."
Physician's Briefing