July 23, 2012
For Smokers, Vitamin D Deficiency Tied to Lung Decline
Vitamin D deficiency associated with lower lung function and more rapid lung function decline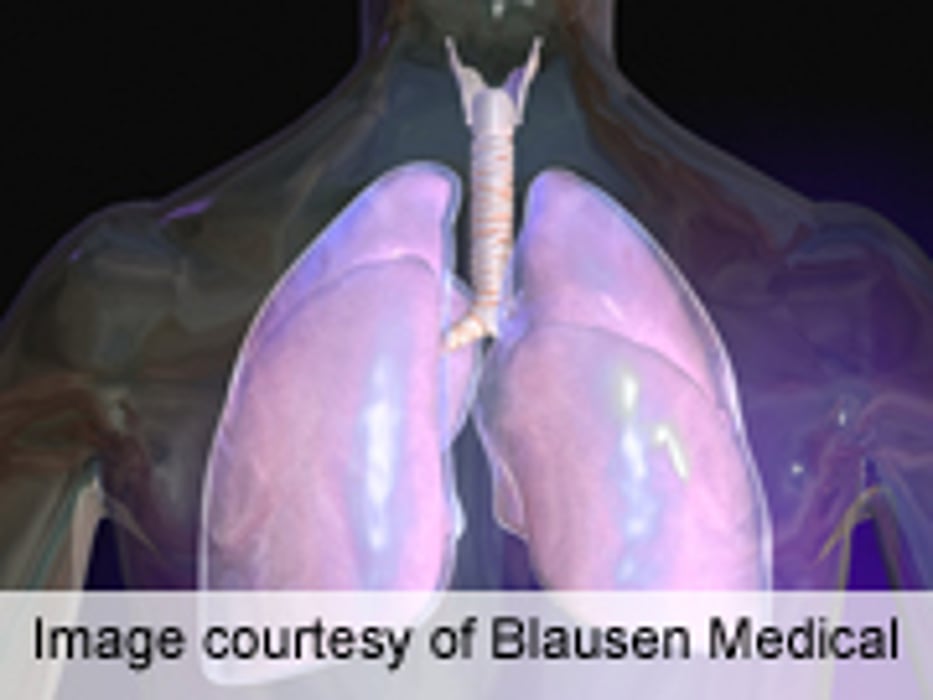 MONDAY, July 23 (HealthDay News) -- For current male smokers, vitamin D deficiency correlates with lower lung function and more rapid lung function decline, according to a study published online July 19 in the American Journal of Respiratory and Critical Care Medicine.
Nancy E. Lange, M.D., M.P.H., from Brigham and Women's Hospital in Boston, and colleagues examined the effect of vitamin D deficiency and smoking on lung function for 626 men participating in the Normative Aging Study. Spirometry and 25-hydroxyvitamin D levels were measured at three different time points between 1984 and 2003. Data were assessed 20 years after enrollment.
The researchers found that, in the overall cohort, vitamin D deficiency (serum level ≤20 ng/mL) had no significant effect on lung function or on lung function decline. However, in multivariable analysis, vitamin D status had an effect modification on the association between smoking and lung function. Current smokers with vitamin D deficiency had significantly lower lung function (forced expiratory volume in one second [FEV]), forced vital capacity [FVC], and FEV1/FVC). In addition, the rate of decline in FEV1 was significantly more rapid per pack-year of smoking, compared to individuals who were vitamin D sufficient.
"Our results suggest that vitamin D might modify the damaging effects of smoking on lung function," Lange said in a statement. "These effects might be due to vitamin D's anti-inflammatory and anti-oxidant properties."
Abstract
Full Text (subscription or payment may be required)
Physician's Briefing