June 12, 2020
Dysanapsis Measured on CT Associated With COPD in Seniors
Incidence of COPD was significantly higher in lowest versus highest quartile of airway-to-lung ratio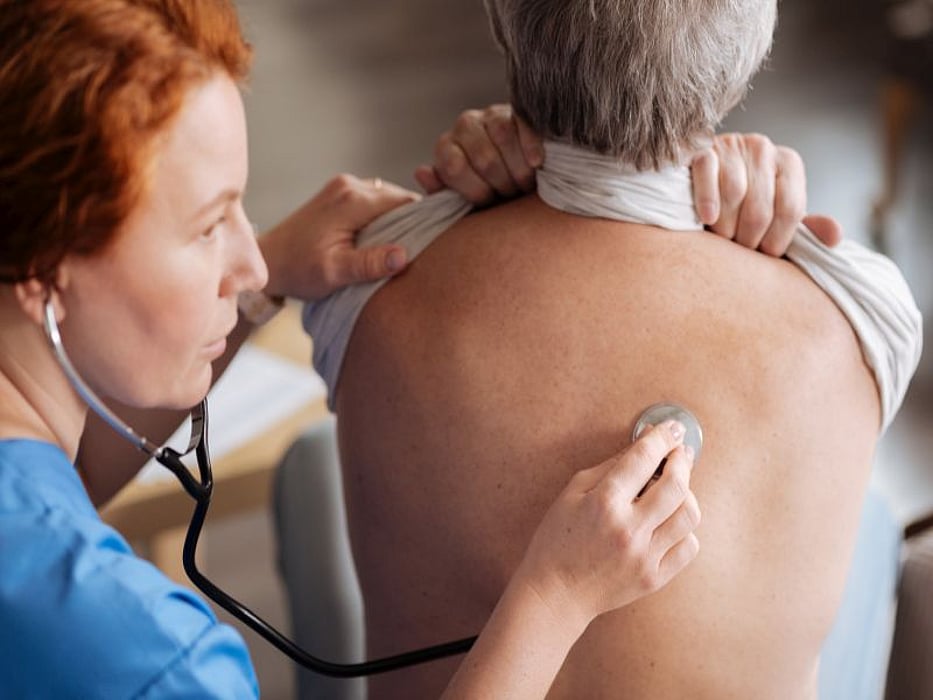 FRIDAY, June 12, 2020 (HealthDay News) -- Among older adults, dysanapsis, a mismatch of airway tree caliber to lung size, measured by computed tomography (CT) is associated with chronic obstructive pulmonary disease (COPD), according to a study published in the June 9 issue of the Journal of the American Medical Association.
Benjamin M. Smith, M.D., from the Columbia University Medical Center in New York City, and colleagues conducted a retrospective cohort study of two samples (the Multi-Ethnic Study of Atherosclerosis [MESA] Lung Study with 2,531 participants and the Canadian Cohort of Obstructive Lung Disease [CanCOLD] with 1,272 participants) to examine whether dysanapsis assessed by CT is associated with incident COPD in older adults.
The researchers found that in the MESA Lung sample, 9.4 percent of participants had prevalent COPD, and of those without prevalent COPD, 4.3 percent had incident COPD at a median of 6.2 years. Participants in the lowest versus the highest quartile of airway-to-lung ratio had significantly higher COPD incidence (rate ratio, 8.12) but no significant difference in forced expiratory volume in one second (FEV1) decline. Fifteen percent of CanCOLD participants had incident COPD at a median of 3.1 years. Incidence was significantly higher in the lowest versus the highest airway-to-lung quartile (risk ratio, 3.33), with no significant difference in FEV1 decline.
"These observations suggest that dysanapsis quantified as the airway to lung ratio on CT is a risk factor for COPD among older adults," the authors write.
Several authors disclosed financial ties to the biopharmaceutical and medical device industries.
Abstract/Full Text (subscription or payment may be required)
Physician's Briefing