June 8, 2017
SLEEP: Prolonged Delayed Eating Linked to Weight Gain
Compared with daytime eating, delayed eating also linked to increases in respiratory quotient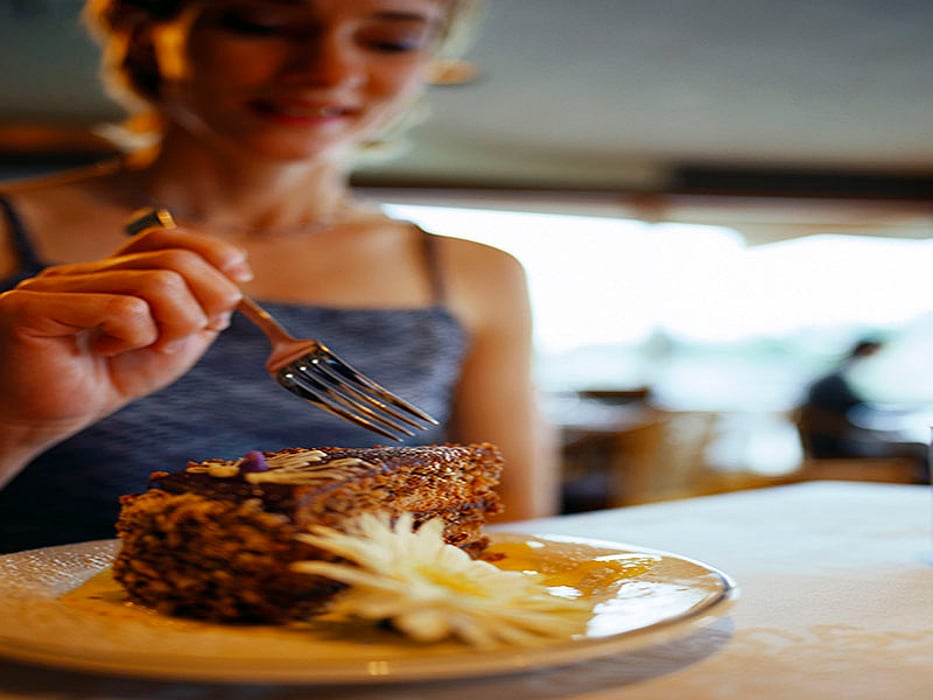 THURSDAY, June 8, 2017 (HealthDay News) -- Prolonged delayed eating is associated with weight gain and increases in respiratory quotient, according to a study being presented at the annual meeting of the Associated Professional Sleep Societies (SLEEP 2017), held from June 3 to 7 in Boston.
Namni Goel, Ph.D., from the University of Pennsylvania Perelman School of Medicine in Philadelphia, and colleagues examined the metabolic consequences of a consistent, delayed eating pattern versus a daytime one in eight healthy adults. The cross-over study was conducted in two phases: daytime eating or delayed eating (three meals and two snacks consumed between 8 am and 7 pm or 12 pm and 11 pm, respectively). The sleep-wake cycle was kept constant, and exercise levels were controlled. Participants spent eight weeks on the first condition, followed by a two-week washout, and another eight weeks on the second condition.
The researchers found that, compared with daytime eating, delayed eating correlated with weight gain and increases in respiratory quotient. There were also increases in insulin and cholesterol levels, and decreases in adiponectin. The ghrelin phase was delayed with greater amplitude with delayed eating, while there was no change in melatonin phase and amplitude.
"Eating later can promote a negative profile of weight, energy, and hormone markers -- such as higher glucose and insulin, which are implicated in diabetes, and cholesterol and triglycerides, which are linked with cardiovascular problems and other health conditions," Goel said in a statement.
Physician's Briefing