August 17, 2012
Mepolizumab Effective in Treating Eosinophilic Asthma
Monoclonal antibody to IL-5 reduces clinically significant exacerbations in severe asthma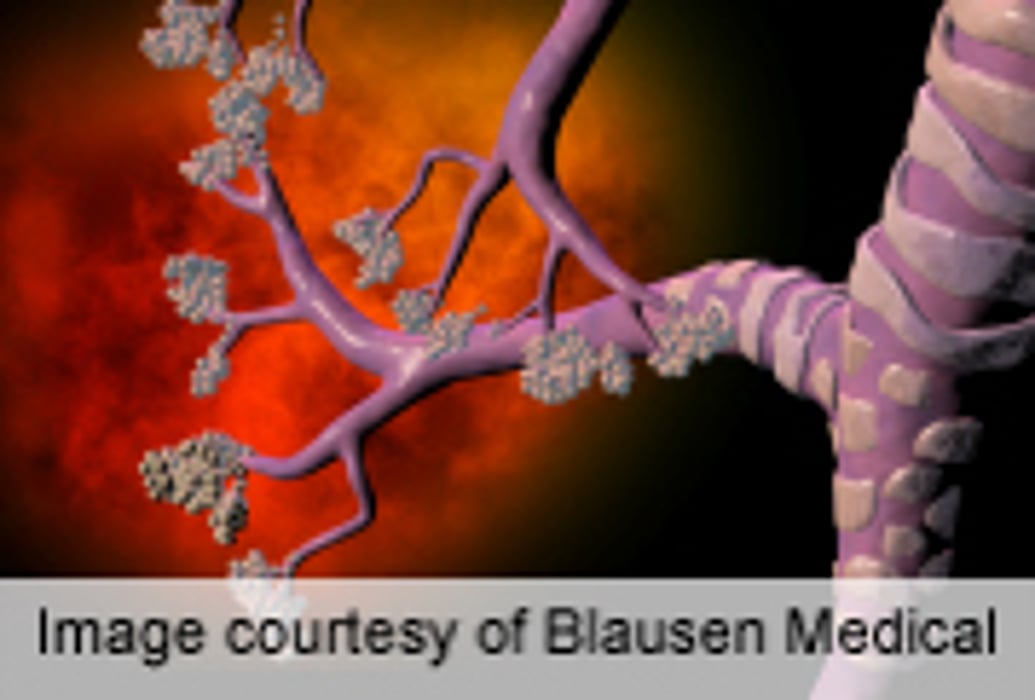 FRIDAY, Aug. 17 (HealthDay News) -- For patients with severe eosinophilic asthma, treatment with mepolizumab, a monoclonal antibody against interleukin 5, is effective at reducing clinically significant exacerbations, according to a study published in the Aug. 18 issue of The Lancet, a theme issue on respiratory medicine.
Ian D. Pavord, D.M., from Glenfield Hospital in Leicester, U.K., and colleagues conducted a multicenter trial involving 621 patients (aged 12 to 74 years) with a history of recurrent severe asthma exacerbations and signs of eosinophilic inflammation. Participants were randomly assigned to receive one of three doses of intravenous mepolizumab (75 mg [154 patients], 250 mg [152 patients], or 750 mg [156 patients]) or matched placebo (159 patients) for 13 infusions at four-week intervals.
The researchers noted 776 exacerbations deemed to be clinically significant. The rate of clinically significant exacerbations per patient per year was 2.40 in the placebo group, with a significantly reduced rate in the mepolizumab groups: 1.24, 1.46, and 1.15 for groups treated with 75, 250, and 750 mg, respectively. The three patient deaths during the study were not considered to be related to treatment.
"Mepolizumab is potentially an important advance because it seems to be a safe and effective treatment option for the subgroup of patients with eosinophilic asthma and might allow safe withdrawal of oral corticosteroids," the authors write.
Several authors disclosed financial ties to pharmaceutical companies, including GlaxoSmithKline, which funded the study and manufactures mepolizumab.
Abstract
Full Text (subscription or payment may be required)
Editorial (subscription or payment may be required)
Physician's Briefing