September 9, 2014
ERS: Benralizumab Doesn't Reduce COPD Exacerbations
But results in improvement in pre-bronchodilator forced expiratory volume in 1 second change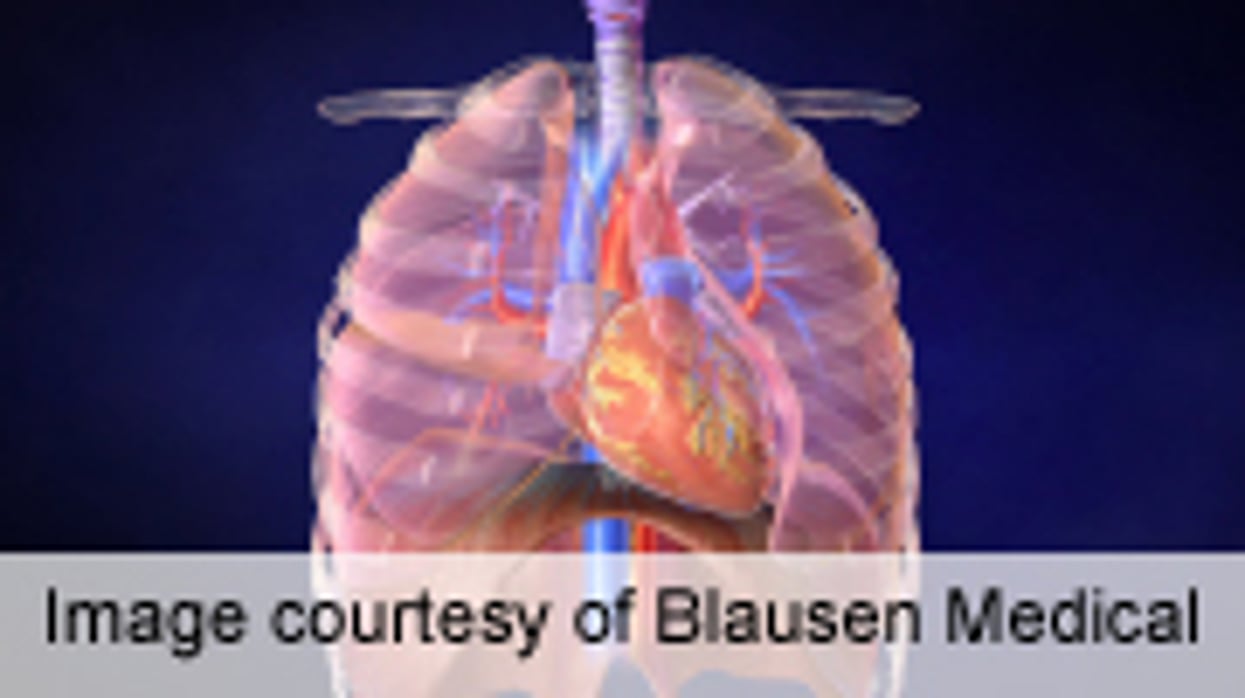 TUESDAY, Sept. 9, 2014 (HealthDay News) -- For patients with moderate to severe chronic obstructive pulmonary disease (COPD) and eosinophilia, benralizumab does not reduce the annualized rate of acute COPD exacerbations, according to a study published online Sept. 8 in The Lancet Respiratory Medicine to coincide with the European Respiratory Society's International Congress, held Sept. 6 to 10 in Munich.
Christopher E. Brightling, M.D., from the University of Leicester in the United Kingdom, and colleagues conducted a randomized double-blind phase 2a study at 26 sites in Europe, Canada, and the United States to examine whether benralizumab reduced acute exacerbations of COPD. A total of 101 patients aged 40 to 85 years, with moderate to severe COPD, at least one acute COPD exacerbation, and a sputum eosinophil count of 3 percent or more within the previous year, were randomized to placebo or benralizumab.
For the 82 patients included in the per-protocol population, the researchers found that benralizumab did not reduce the annualized rate of acute COPD exacerbations compared with placebo (0.95 versus 0.92). From baseline to week 56, the mean pre-bronchodilator forced expiratory volume in 1 second change was −0.06 L with placebo and 0.13 L with benralizumab. Serious treatment-emergent adverse events were more frequent in the benralizumab group than in in the placebo group (14 versus nine patients).
"Compared with placebo, benralizumab did not reduce the rate of acute exacerbations of COPD," the authors write. "However, the results of prespecified subgroup analysis support further investigation of benralizumab in patients with COPD and eosinophilia."
Several authors disclosed financial ties to the pharmaceutical industry, including MedImmune, which funded the study.
Abstract
Full Text (subscription or payment may be required)
More Information
Physician's Briefing