July 19, 2012
Post-Pneumonectomy, New Lung Growth ID'd in Adult Patient
Young woman who underwent pneumonectomy in 1995 had new lung growth in remaining lung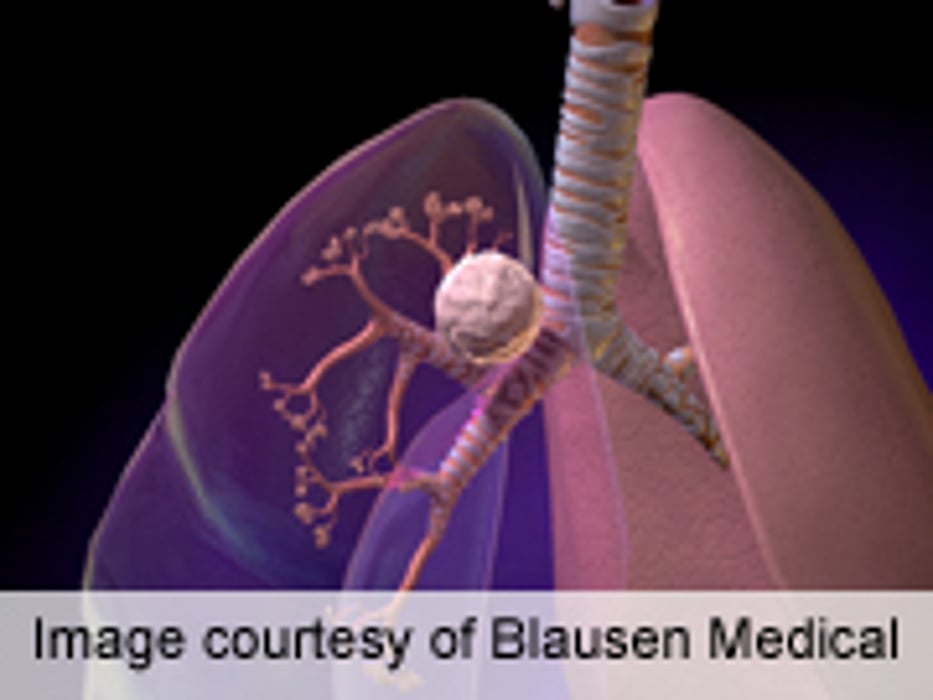 THURSDAY, July 19 (HealthDay News) -- New lung growth can occur in adult humans, according to a case report published in the July 19 issue of the New England Journal of Medicine.
James P. Butler, Ph.D., from Brigham and Women's Hospital and Harvard Medical School in Boston, and colleagues describe a case of new lung growth in a 33-year-old woman who underwent right-sided pneumonectomy in 1995 for treatment of a lung adenocarcinoma.
The researchers found that, following pneumonectomy, there was an expected abrupt decrease in vital capacity. However, vital capacity unexpectedly increased during the subsequent 15 years. Progressive enlargement of the left lung and an increase in the tissue density was noted on serial computed tomography scans. Overall acinar-airway dimensions seen on magnetic resonance imaging with the use of hyperpolarized helium-3 gas were consistent with an increase in alveolar number, but the alveoli in the growing lung were found to be shallower than in normal lungs.
"Several characteristics of this patient may be relevant to lung growth: her relatively young age at the time of pneumonectomy, the degree of parenchymal hyperexpansion (including post-pneumonectomy syndrome), and her daily exercise program," the authors write. "We hypothesize that, reminiscent of the role of stretch in lung development, cyclic stretch as such may be an important trigger for new lung growth. Regardless of the specific mechanism, the findings in this patient support the concept that new lung growth can occur in adult humans."
Physician's Briefing