November 26, 2012
Prevalence of COPD About 6 Percent Across the U.S.
More than half of those with COPD report taking daily medication, having impaired quality of life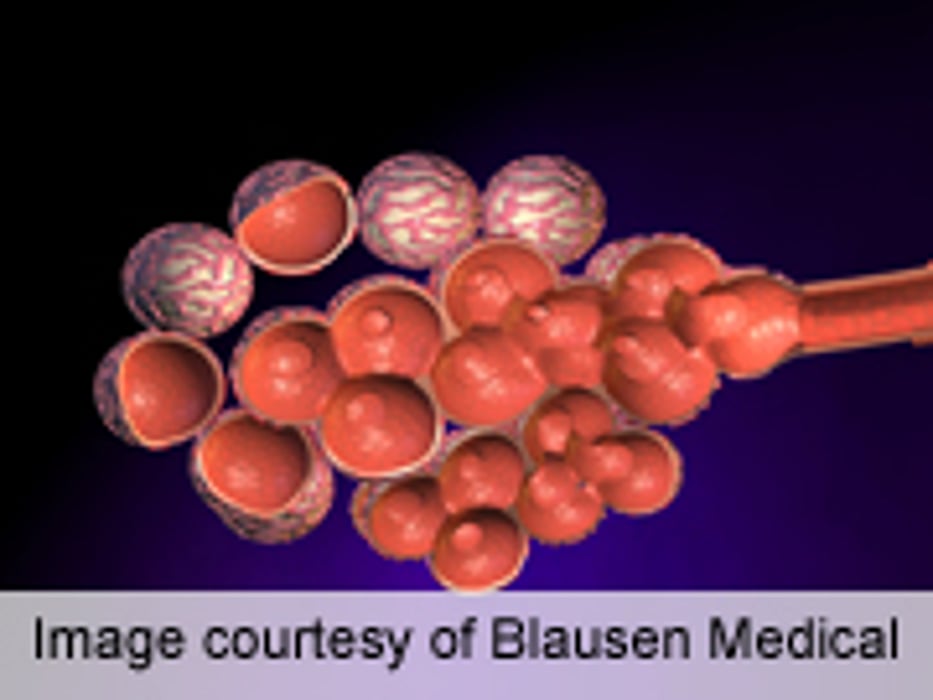 MONDAY, Nov. 26 (HealthDay News) -- The prevalence of chronic obstructive pulmonary disease (COPD) is about 6 percent across the United States, and its impact on health care utilization and quality of life creates a substantial public health care burden that needs to be addressed, according to research published in the Nov. 23 issue of the U.S. Centers for Disease Control and Prevention's Morbidity & Mortality Weekly Report.
Nicole M. Kosacz, M.P.H., from the Oak Ridge Institute for Science and Education in Tennessee, and colleagues used data from the 2011 Behavioral Risk Factor Surveillance System to assess the state-level prevalence of COPD among adults, its impact on their quality of life, and their utilization of health care resources.
The authors report that, across all 50 states, the District of Columbia, and Puerto Rico, the prevalence of physician- or other health professional-diagnosed COPD was 6.3 percent, with the prevalence increasing with age from 3.2 percent for those aged 18 to 44 years to more than 11.6 percent for those aged 65 years or older. The prevalence varied considerably between states, with states in the highest quartile for COPD prevalence sitting along the Ohio and lower Mississippi rivers. In a subgroup of respondents with COPD, 76 percent had been given a diagnostic breathing test; 64.2 percent felt that their quality of life was impaired by shortness of breath; and 55.6 percent reported taking at least one daily medication. In the previous 12 months, 43.2 percent had visited their physician for symptoms related to COPD and 17.7 percent had visited an emergency department or been admitted to the hospital.
"The overall prevalence of COPD and its associations with health care utilization and quality of life make it a serious public health burden that needs to be addressed, especially in areas where the prevalence remains well above the national average," writes the author of an editorial note.
Physician's Briefing