November 6, 2018
Stratifying by Severity May Allow Shorter TB Tx Regimens
Those with minimal disease may be cured with a four-month versus six-month treatment regimen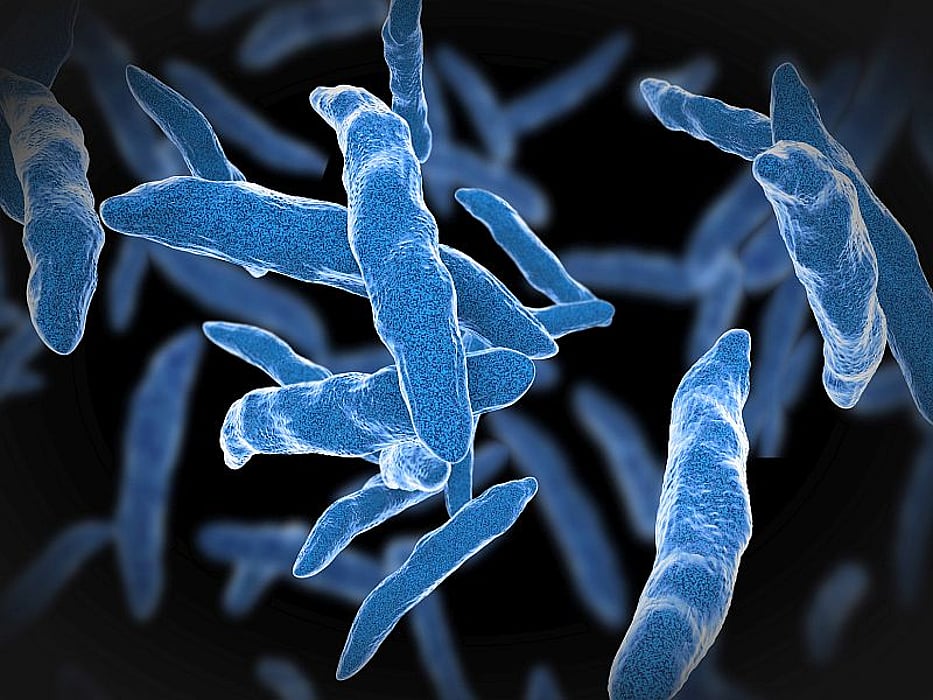 TUESDAY, Nov. 6, 2018 (HealthDay News) -- Stratifying tuberculosis (TB) patients by disease severity may enable shorter treatment regimens, according to a study published online Nov. 5 in Nature Medicine.
Marjorie Z. Imperial, from the University of California at San Francisco, and colleagues conducted a pooled analysis using publicly available data from the Platform for Aggregation of Clinical TB Studies (3,405 participants) for three pivotal TB trials that failed to show the efficacy of four-month treatments over the standard six-month treatment duration. Patients were retrospectively stratified into minimal, moderate, and severe disease categories.
The researchers found that a baseline smear grade of 3+ relative to <2+, HIV seropositivity and adherence of ≤90 percent were significant risk factors for an unfavorable outcome. For patients with minimal disease defined by <2+ sputum smear grade or noncavitary disease, four-month regimens were noninferior. High smear grades and cavitation together defined a hard-to-treat phenotype that may require treatment durations of longer than six months to cure.
"Regimen duration can be selected with greater precision to improve outcomes, providing a stratified medicine approach as an alternative to the 'one-size-fits-all' treatment currently used worldwide," the authors write.
Abstract/Full Text (subscription or payment may be required)
Physician's Briefing