May 21, 2014
ATS: Vitamin D3 Doesn't Benefit Symptomatic Asthma
Rate of first treatment failure, exacerbation of persistent asthma not improved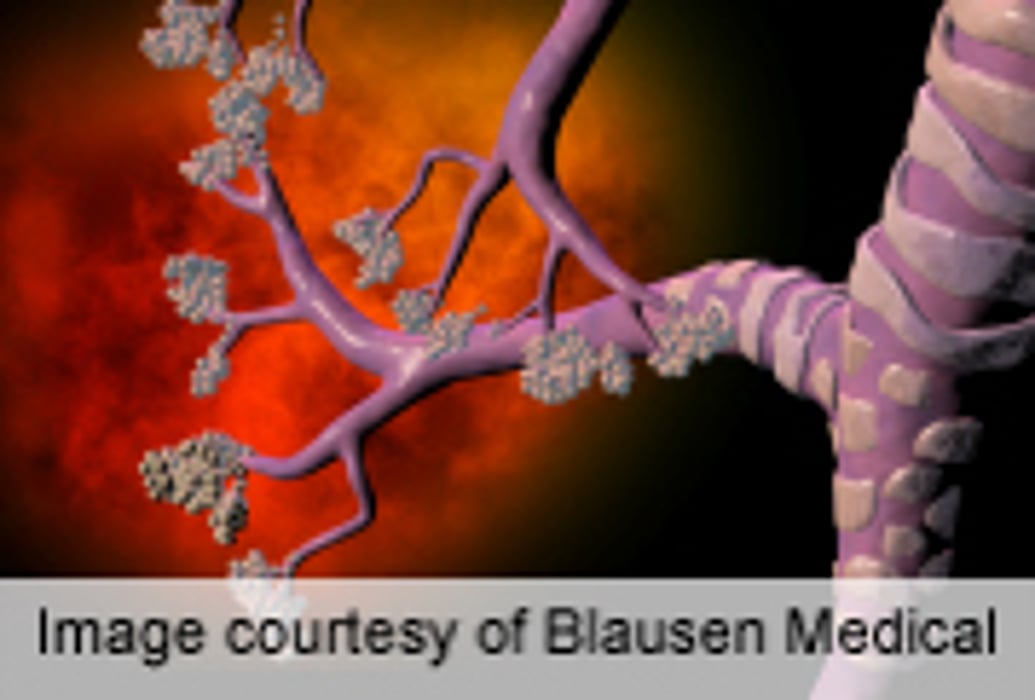 WEDNESDAY, May 21, 2014 (HealthDay News) -- Supplementation with vitamin D3 does not reduce the rate of first treatment failure or exacerbation in adults with persistent asthma and vitamin D deficiency, according to a study published online May 18 in the Journal of the American Medical Association. This research was published to coincide with the annual meeting of the American Thoracic Society, held from May 16 to 21 in San Diego.
Mario Castro, M.D., M.P.H., from the Washington University School of Medicine in St. Louis, and colleagues randomized 408 adult patients with symptomatic asthma and a serum 25-hydroxyvitamin D level of <30 ng/mL to oral vitamin D3 (100,000 IU once, then 4,000 IU/d for 28 weeks; 201 participants) or placebo (207 participants). This treatment was added to inhaled ciclesonide (320 µg/d).
The researchers found that treatment with vitamin D3 did not alter the rate of first treatment failure during 28 weeks (28 percent with vitamin D3 versus 29 percent with placebo; adjusted hazard ratio, 0.9 [95 percent confidence interval, 0.6 to 1.3]). The only statistically significant prespecified secondary outcome was a small difference in the overall dose of ciclesonide required to maintain asthma control (111.3 µg/d in the vitamin D3 group versus 126.2 µg/d in the placebo group).
"These findings do not support a strategy of therapeutic vitamin D3 supplementation in patients with symptomatic asthma," the authors write.
Several authors disclosed financial ties to the pharmaceutical industry.
Physician's Briefing