February 6, 2020
Aneurysm Diameter, Intraluminal Thrombus Predict AAA Growth
Small, medium abdominal aortic aneurysms with ILT grew 1.9- and 1.2-fold faster, respectively, than those without ILT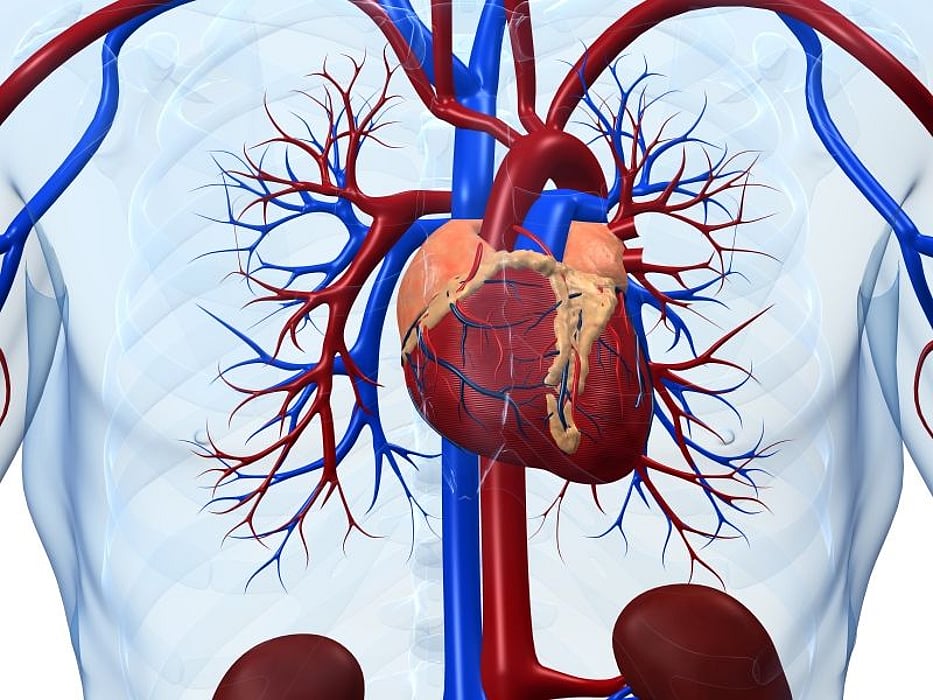 THURSDAY, Feb. 6, 2020 (HealthDay News) -- Maximum diameter and presence of intraluminal thrombus (ILT) are independent predictors of abdominal aortic aneurysm (AAA) growth, according to a study published online Jan. 28 in Radiology.
Chengcheng Zhu, Ph.D., from the University of California in San Francisco, and colleagues conducted a retrospective study involving male patients with AAA who underwent material-enhanced computed tomography (CT) at baseline and CT or black-blood magnetic resonance imaging (MRI) at follow-up. The maximal AAA diameter was measured, and the annual growth rate of aneurysms was calculated.
Overall, 225 patients were followed for a mean of 3.3 ± 2.5 years: 207 with CT and 18 with MRI. The researchers found that 54.7 percent of patients had ILT. AAAs with ILT had larger baseline diameters than those without ILT (median, 4.1 versus 3.4 cm) and faster growth rates (median, 2.0 versus 1.0 mm/year). Compared with those without ILT, small AAAs with ILT grew 1.9-fold faster (median, 1.5 versus 0.8 mm/year), while medium AAAs with ILT grew 1.2-fold faster (median growth, 2.1 versus 1.8 mm/year). Independent positive correlations were seen for baseline diameter and ILT with aneurysm growth rate in a multivariable analysis.
"A patient at high risk may need closer monitoring," Zhu said in a statement. "If in patients with a thrombus the aneurysm grows twice as fast, then shortening the surveillance interval could be considered."
Physician's Briefing