December 1, 2015
RSNA: Losing >10 Percent of Body Weight Can Protect Knees
Significant weight loss can slow the loss of knee joint cartilage, reduce risk of osteoarthritis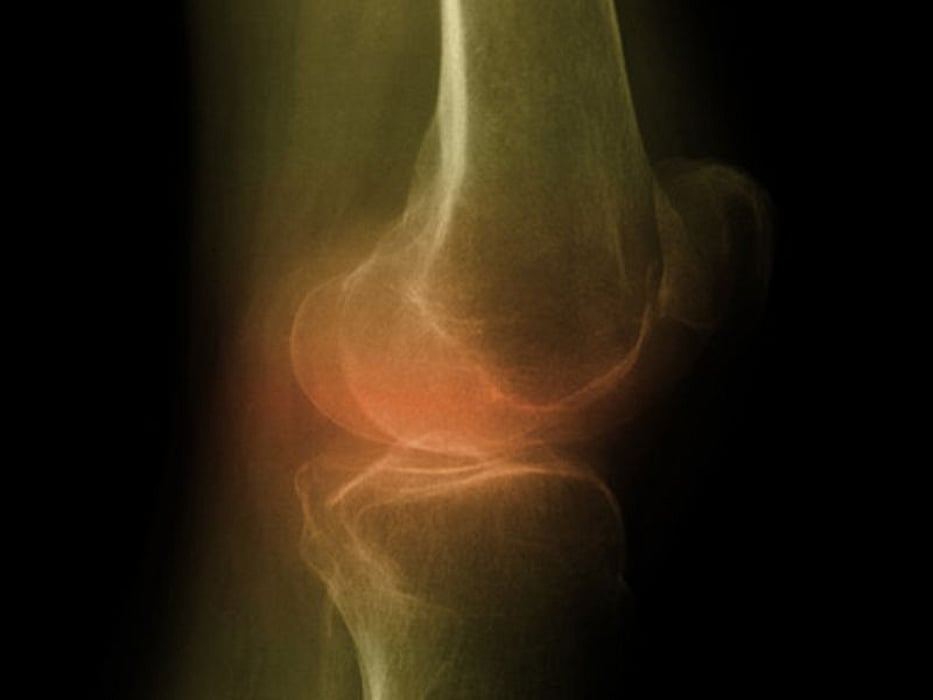 TUESDAY, Dec. 1, 2015 (HealthDay News) -- Losing a large amount of weight slows the loss of knee cartilage in obese people, according to a study scheduled to be presented at the annual meeting of the Radiological Society of North America, held from Nov. 29 to Dec. 4 in Chicago.
The new study included 506 overweight and obese Americans who either had mild to moderate osteoarthritis or risk factors for the disease. The participants were randomly assigned to a control group that lost no weight, a group that lost a little weight, or a group that lost more than 10 percent of their body weight.
After four years of follow-up the researchers found that significant weight loss protected against cartilage degeneration and that larger amounts of weight loss provided more protection. "Cartilage degenerated a lot slower in the group that lost more than 10 percent of their body weight, especially in the weight-bearing regions of the knee," study author Alexandra Gersing, M.D., from the department of radiology and biomedical imaging at the University of California, San Francisco, said in a Society news release.
"However, those with 5 to 10 percent weight loss had almost no difference in cartilage degeneration compared to those who didn't lose weight," Gersing said. Significant weight loss not only slows the loss of knee joint cartilage, it also reduces the risk of osteoarthritis. Along with moderate exercise, weight loss is one of the best ways to prevent the disease, she said. "It's most helpful if these lifestyle interventions take place as early as possible."
Physician's Briefing