November 30, 2017
RSNA: Weight Loss Via Exercise Alone Not Protective for Knees
Lowest rates of increase in cartilage T2 for diet, diet and exercise weight loss groups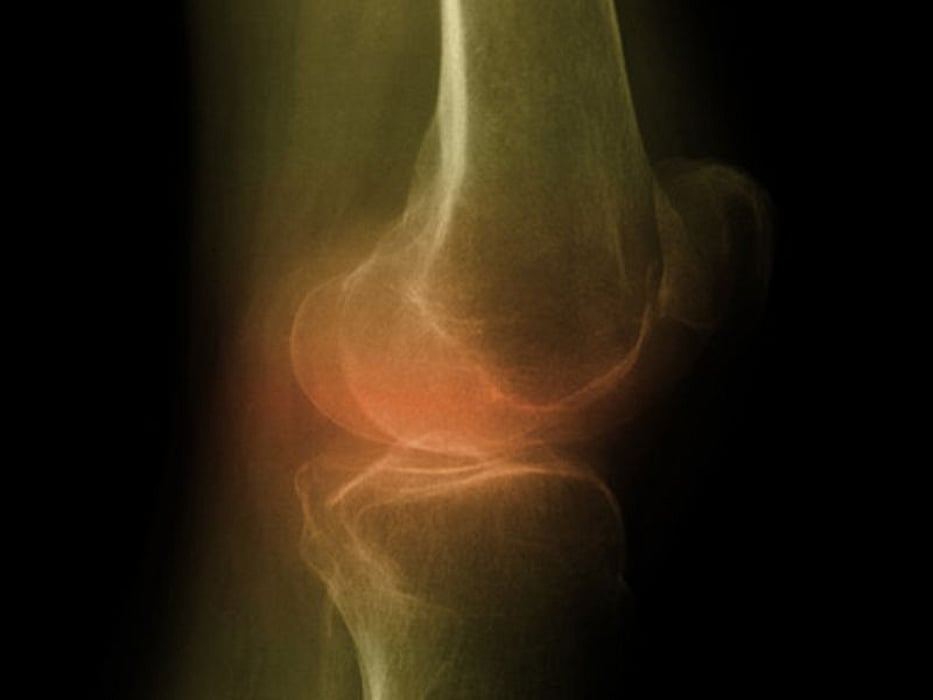 THURSDAY, Nov. 30, 2017 (HealthDay News) -- For obese and overweight individuals, weight loss through diet and diet and exercise (but not exercise alone) is associated with slowing of cartilage degeneration, according to a study presented at the annual meeting of the Radiological Society of North America, held from Nov. 26 to Dec. 1 in Chicago.
Alexandra S. Gersing, M.D., from the University of California San Francisco, and colleagues examined cartilage biochemical degeneration and morphologic joint abnormalities over 96 months in 380 overweight and obese subjects losing weight (>5 percent of baseline body mass index; categorized as diet and exercise, diet only, and exercise only) and frequency matched to 380 controls with stable weight.
The researchers found that, compared with controls, the weight loss group had significantly lower progression of cartilage Whole-Organ Magnetic Resonance Imaging Scores over 96 months (P < 0.001). Significantly less T2-value increase was seen in the bone layer of all compartments for subjects with weight loss versus controls (P < 0.03 for each). Compared with the stable weight group, the diet and diet and exercise groups had the lowest rates of increase in cartilage T2 averaged over all compartments (P = 0.042 and 0.003, respectively). Compared to subjects with stable weight, there was no significant difference in change of T2 over 96 months for the weight loss through exercise alone group (P = 0.56).
"Results suggest that cartilage degeneration is slowed through weight loss in obese and overweight subjects over 96 months," the authors write. "This protective effect was, however, only found in subjects losing weight through diet and combined exercise and diet programs."
Physician's Briefing