November 21, 2017
RSNA: BMI Linked to Detection of Larger Breast Tumors
BMI linked to detection of tumor larger than 2 cm among screen-detected and interval cancers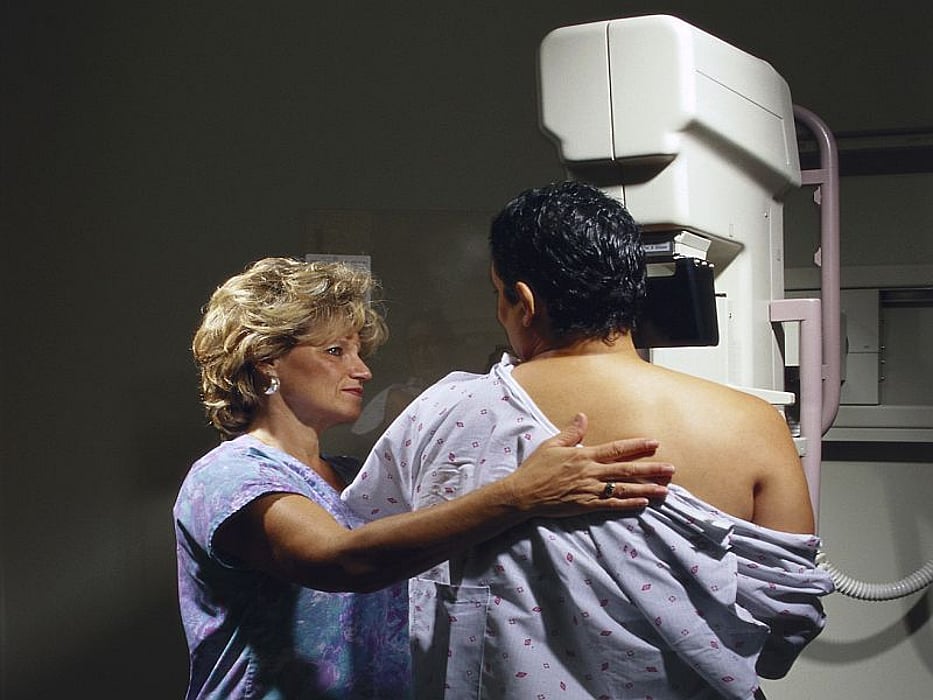 TUESDAY, Nov. 21, 2017 (HealthDay News) -- Body mass index (BMI) is associated with detection of large breast tumors (>2 cm) among screen-detected and interval cancers, according to a study scheduled to be presented at the annual meeting of the Radiological Society of North America, held from Nov. 26 to Dec. 1 in Chicago.
Fredrik Strand, M.D., from the Karolinska University Hospital in Stockholm, and colleagues examined a population-based screening cohort of 2,358 cases of invasive breast cancer incident between 2001 and 2008. The authors estimated multiple adjusted odds ratios (ORs) for the correlation between percent density (PD), BMI, and other patient characteristics with tumor size larger than 2 cm.
The researchers found that both BMI and PD correlated with having a large tumor at diagnosis (ORs, 1.33 per 5 kg/m² and 1.26 per 10 percent PD, respectively) for screen-detected cancers. Only BMI was associated with having a large tumor for interval cancers (OR, 1.56), while PD correlated with having a small tumor (OR, 0.81). Among screen-detected cases only, nulliparity was significant (OR, 1.45). Compared with small tumors, large tumors correlated with worse prognosis (hazard ratio, 2.66). For interval cancers only, women with higher BMI had a worse prognosis than women with lower BMI (hazard ratio, 2.01).
"Our study suggests that when a clinician presents the pros and cons of breast cancer screening to the patient, having high BMI should be an important 'pro' argument," Strand said in a statement. "In addition, our findings suggest that women with high BMI should consider shorter time intervals between screenings."
Physician's Briefing