February 23, 2017
Supplemental MRI Improves Detection of Breast Cancer
MR imaging screening has high specificity and positive predictive value in average risk women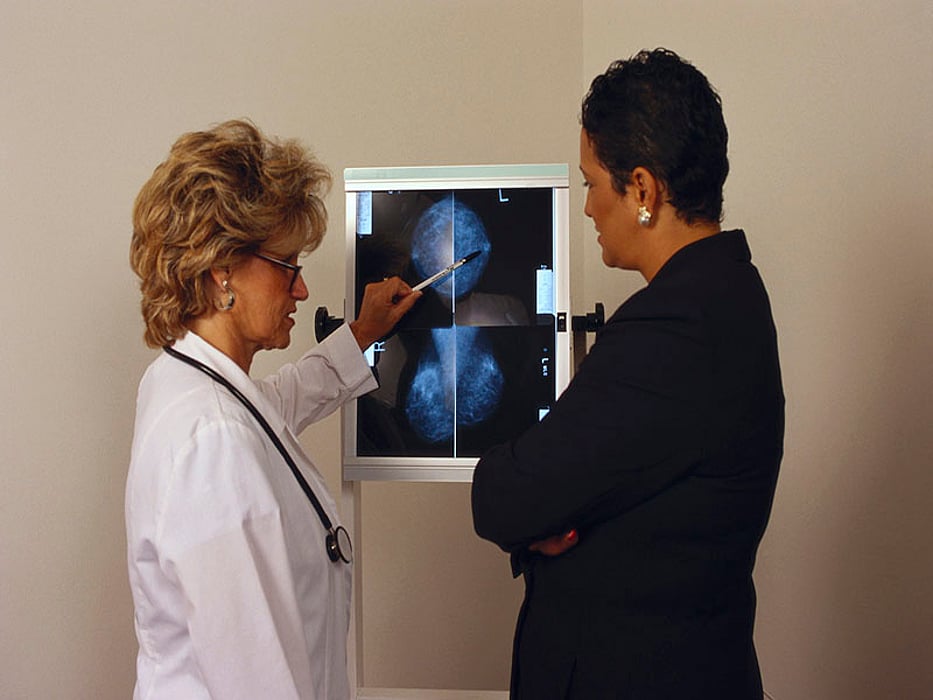 THURSDAY, Feb. 23, 2017 (HealthDay News) -- Supplemental breast magnetic resonance (MR) imaging screening improves detection of breast cancer in women with average risk, according to a study published online Feb. 21 in Radiology.
Christiane K. Kuhl, M.D., Ph.D., from the University of Aachen in Germany, and colleagues conducted a prospective observational study involving women aged 40 to 70 years without breast cancer-associated risk factors (lifetime risk <15 percent). A total of 2,120 women with at least minimal residual breast tissue and normal conventional imaging findings (screening mammography with or without screening ultrasonography [US]) were recruited and underwent supplemental MR imaging screening (3,861 screening MR imaging studies).
The researchers identified 60 additional breast cancers on breast MR imaging (overall supplemental cancer detection rate, 15.5 per 1,000 cases). With use of MR imaging at initial screening, 48 additional cancers were detected (supplemental cancer detection rate, 22.6 per 1,000 cases). Twelve of 13 incident cancers were found with MR imaging alone during the subsequent 1,741 subsequent screening rounds (supplemental cancer detection rate, 6.9 per 1,000 cases). Cancers diagnosed with MR imaging were small, mainly node negative (93.4 percent), and dedifferentiated in 41.7 and 46.0 percent of cases at prevalence and incidence screening, respectively. MR imaging screening had 97.1 percent specificity and high positive predictive value (35.7 percent).
"In women at average risk for breast cancer, MR imaging screening improves early diagnosis of prognostically relevant breast cancer," the authors write.
Physician's Briefing