August 5, 2014
Intrinsic Imaging Phenotypes ID'd for Breast Cancer Tumors
Phenotypes associated with prognostic gene expression profiles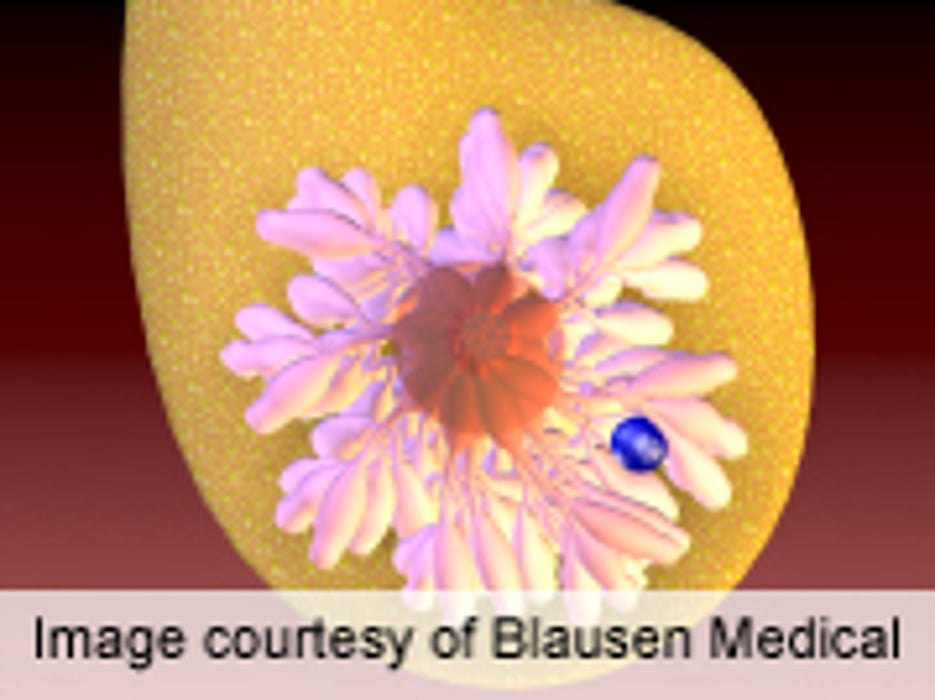 TUESDAY, Aug. 5, 2014 (HealthDay News) -- Intrinsic radiologic phenotypes exist for breast cancer tumors and are associated with prognostic gene expression profiles, according to a study published in the August issue of Radiology.
Ahmed Bilal Ashraf, Ph.D., from the University of Pennsylvania Perelman School of Medicine in Philadelphia, and colleagues retrospectively analyzed dynamic contrast material-enhanced (DCE) magnetic resonance (MR) images of the breast in 56 women (mean age, 55.6 years) diagnosed with estrogen receptor-positive breast cancer between 2005 and 2010. A gene expression assay was used to score the likelihood of recurrence of primary tumors. For each tumor, a multiparametric imaging phenotype vector was extracted using quantitative morphologic, kinetic, and spatial heterogeneity features.
The researchers observed a moderate correlation (P < 0.001) between DCE MR imaging features and the recurrence score. Recurrence risk was predicted by DCE MR imaging features as determined by the surrogate assay, with an area under the receiver operating characteristic curve of 0.77 (P < 0.01). Four dominant imaging phenotypes were detected; two included only low- and medium-risk tumors. The area under the curve increased to 0.82 (P < 0.01) when the phenotype category was used as an additional variable.
"These imaging biomarkers could ultimately help guide treatment decisions," the authors write.
One author disclosed financial ties to Hologic.
Abstract
Full Text (subscription or payment may be required)
Physician's Briefing