June 9, 2020
Percutaneous Cryoablation Treats Early-Stage Kidney Cancer
10-year disease-specific survival 94 percent; 10-year risk for hemodialysis only 2.3 percent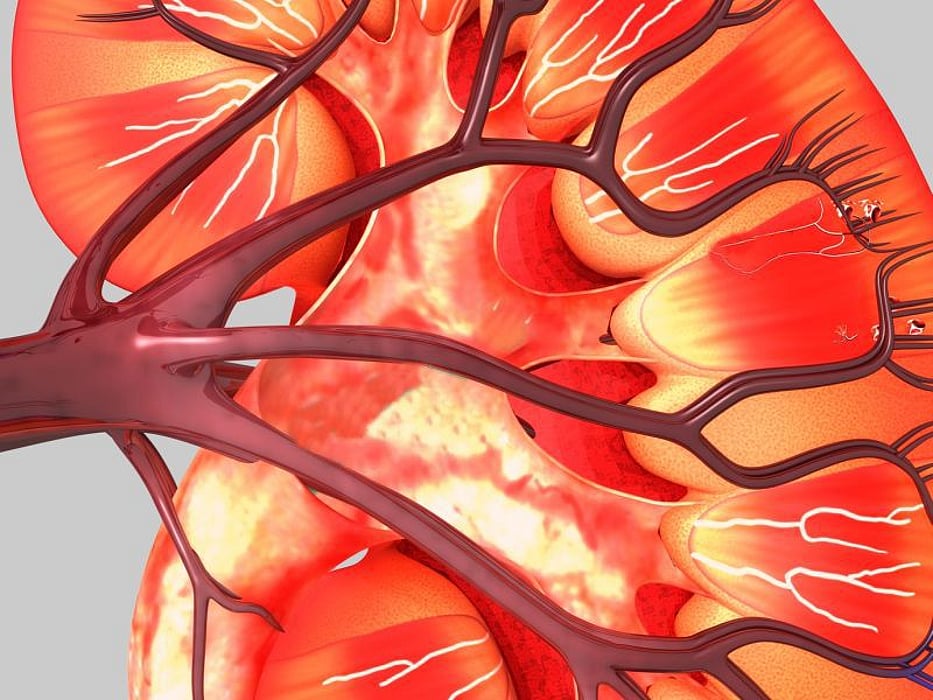 TUESDAY, June 9, 2020 (HealthDay News) -- Percutaneous cryoablation (PCA) for stage I renal cell carcinoma (RCC) results in good outcomes, with a 10-year disease-specific survival of 94 percent, according to a study published online June 9 in Radiology.
John Morkos, from Johns Hopkins University in Baltimore, and colleagues examined the 10-year oncologic outcomes of PCA for stage I RCC. Ten-year overall survival, recurrence-free survival, and disease-free survival were calculated for 134 patients with biopsy-proven RCC who underwent PCA. Results were compared to those of matched partial nephrectomy (PN) and radical nephrectomy (RN) cohorts from the National Cancer Database.
The researchers found that at five and 10 years, respectively, overall survival was 86 and 72 percent, recurrence-free survival was 85 and 69 percent (improved over surgery), and disease-specific survival was 94 and 94 percent (similar to surgery). There was a 2.3 percent 10-year risk for hemodialysis, while the risk for metachronous RCC was 6 percent. Decreasing overall survival was seen with increasing comorbidity index in a Charlson/Deyo Combined Comorbidity score analysis. In all Charlson/Deyo Combined Comorbidity score categories, the PCA cohort outperformed both RN- and PN-matched subgroups.
"For certain patients, cryoablation is equivalent to surgery with fewer side effects," a coauthor said in a statement. "The risk of significant complications from this procedure is about 6 percent, compared to between 15 and 20 percent for surgery. In addition, recovery is much faster than with surgery."
One author disclosed financial ties to the biotechnology industry.
Physician's Briefing